An hour after the birth of my third son, I went for treatment. One of the doctors said I had a 1 in 1,000 chance of being cured this way – Krzysztof Samela recalls. He tells how…music helped him in his battle against illness.
Krzysztof Samela, a musician, cultural expert, philosopher, and art therapist, talks about his experience in music and its healing powers guiding him throughout his life. It's a story about how art helped him survive an oncological disease and re-evaluate his life. How does music therapy work?
Beata Dązbłaż: You said that without music, you wouldn't be between us. You believe in the healing power of music and art. From here is the idea of ​​sharing art with patients in hospitals, nursing homes and nursing homes?
Krzysztof Samila*: Not only do I believe, but I am sure that art has tremendous healing resources. Besides, art therapy, especially music therapy, is a scientific field that approaches disciplines such as psychology, medicine, and art. We find its origins in antiquity. After allogeneic bone marrow transplantation, I founded the ArteFakt Association to Support Art, Education, and Therapy. It consists of friends and artists: musicians, visual artists, and actors. We are united by the idea of ​​helping. We do not treat art merely as a vector of aesthetic experiences. In care and treatment centers, art is the carrier of therapeutic values. Art therapy is a form of art therapy.
Since 2015, we have been organizing charity concerts, bookshop workshops and painting exhibitions. We have already given more than 100 concerts for the elderly, the sick and the disabled – people who are excluded from culture.
The value of art therapy and the reception of music therapy are indisputable. It makes our listeners laugh, move and remember moments from the past. Often, to the amazement of the care staff, people with dementia, who do not remember their first or last name, sing Mieczysław Fogg songs at our concerts without any problems.
Therapy through art
Is it easy to help others?
There are different forms of help. On their way to a concert, the musicians usually wait half a day for rehearsal, and then the performance itself. During this time, we put on suits and go, for example, to the nearest DPS center. We play especially for people who cannot access the cultural center due to old age or disability. We play for societies that are excluded from cultural life.
Help is not difficult. It is enough to approach another person, sit next to him, touch his hand, listen to something, read something and look at pictures together. Then a bond arises that these people have already forgotten because they are lonely.
The idea for this type of support came from your experience with a rare oncological disease.
I left Pozna for Warsaw for treatment an hour after the birth of my third son. A few hours later, I stood on my shoulder and my soul in front of the oncology center tissue. Maria Skodowski-Curie. I thought, "What is going on, there is nothing here, nothing is right. Where is my life?". One of the doctors said that I have a chance of being cured like this 1 in 1000… what can I do? I changed the doctor (laughs).
I admit that after this "medical diagnosis" there was a moment when I did not want to start treatment. I wanted to go home to my wife and young son. My wife convinced me to stay in the hospital. I used a financial argument: "If they want to treat you at all, and the cost of your treatment is two brand-new Jaguars, there's a chance, maybe, because The National Health Fund doesn't give money to miracles…Then there was an experimental bone marrow transplant… that was in 2007.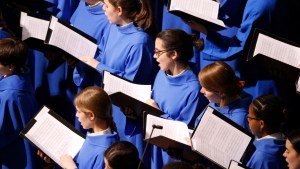 Music is the path to the absolute
The specific works were part of cascade trials of treatment. They gave not only comfort and hope but faith as well.
An example of music that has been my salvation during my hospital stay is the work of Pat Metheny, for example. It lowered my anxiety levels and motivated me to get out of bed, be more active, and open up to others. It allowed me to believe in my abilities and that I could help myself in the recovery process. "Passion. St. Jana Bach, in turn, made me realize that the most important thing for me is my wife and children – not work, not money, or any other recorded album. Music is the means and the path to the absolute, and if he wants to extinguish the candles of life. I am grateful to him for It did not come out of me.
Your life is full of music. As a teenager, I would rather listen to it than follow the ball.
Since I was a child, I have longed to connect with music. When the other kids were chasing the ball, I preferred to listen to it. I directed my choices and chose my profession. The most important thing here is the emotional message that the music contains. It cannot be described in a mathematical form, because it is an art. It makes us feel the movement, and we experience it. It's like imagining a dirty burlap sack hanging from the ceiling. We realize there is an idea of ​​beauty in her that, when we connect with her, we feel those feelings, but we'll never know what she looks like, and what's beyond that filthy shell.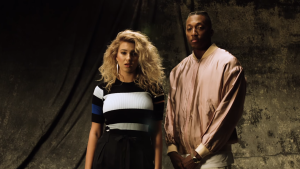 music therapy
What feelings and reactions do you experience in the audience during the Tango Fogg charity concerts?
Always with great affection and a good reception. Regardless of whether it is nursing homes, hospitals or nursing homes with disabled or elderly people. There is old age, fear, boredom and loneliness in these places. These concerts are always something special. We play especially for them. The songs remind them of important moments in their lives.
I remember when we gave an outdoor concert in the hospice. It was summer time, I opened the windows so the patients could listen to us on the beds. Few can get out, only a few people in wheelchairs and two on beds connected to a mass of tubes and appliances. After we finished playing, I entered the building and saw the bedridden lady. All she has are "live eyes". I smiled at her, and I saw in her eyes great emotion, tears and something else – a feeling of happiness and comfort. It cannot be described in words.
metaphysics?
Yes, of course. It was a relationship between me and her. It was a hundred times more important than the applause at regular concerts. They weren't here because these people weren't able to beat them. but it does not matter. This lady forgot for a moment her condition, death and loneliness. And that's all there is to it.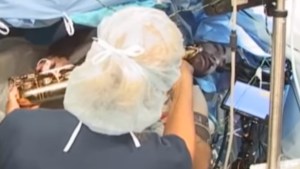 *Krzysztof Samilla – Double guitarist and guitarist, session musician, music therapist and university teacher. President of the ArteFakt Association to Support Art, Education, and Therapy. Graduated with MA in Humanities from Adam Mickiewicz University in Pozna – Cultural Studies, Philosophy and (Postgraduate) Art Therapy. arteterapeuata accredited by the Polish Art Therapists Association "cagros" (Specialist in Music Therapy) and long-term member of the Association of Polish Music Therapists. Collaboration/collaboration with many Polish music and theater artists, incl. With Katarzyna Skrzynecka, Krzysztof Majchrzak, Stanisława Celińska, Małgorzata Ostrowska, Justyna Szafran, Maciej Maleńczuk and Robert Janowski as well as world-class stars (including Vladimir Cosma and Gordon Haskel). He participated in recording dozens of albums, several radio and television programs, and three feature films. authorThe book "My Song. Reflections on Life, Music and Music Therapy in Oncology", a series of articles for the publication of cultural therapies and scientific publications in the field of music therapy