The most elegant interiors revolve around plants, natural materials and expressive motifs. This is the result of a joint report from Airbnb and TikTok.
Interior Design Trends 2022: Closer to Nature

In what interiors do we like to spend our time the most? To verify this, Airbnb and TikTok joined forces and compiled the most popular interior styles, which – according to the report's authors – will define our interior design in the coming year.
The data was compiled based on hashtags on TikTok, which were most popular between October 2020 and October 2021. Airbnb analysts highlighted the interior design elements that most often appeared in the apartments featured on this site.
Analyzes show that one of the strongest trends that will surely stay with us for a long time is the love for plant-filled interiors. On TikTok, the hashtag #PlantTok has recorded over 1.5 billion views over the past year. The most common terms were, among others, "green," "plants," "houseplants," and "potted plants." Among the latter, of course, the very fashionable monstera was in the lead.
Along with the fashion for living plants in interiors, the trend of eco-friendly home management goes hand in hand. TikTok has noticed a great deal of interest in the "zero waste" issue. On Airbnb, too, there have been a lot of homes that have announced that they are operating in a sustainable way.
The two trends above are also related to the "cottagecore" trend, which has been popular for several seasons, and has held up strong in both TikTok and Airbnb. Created with romantic rustic interiors, filled with handicrafts and natural fabrics adorned with floral prints and embroidery.
Modern interiors for 2022: fortune and a touch of nostalgia

What does the word "rich" mean? It's definitely not about the slightly worn-out style. The maximum is defined by an eclectic style according to the principle "more is more". The interiors are filled with unique furniture and things that reflect the personality of its owner. Plus, rich woven materials, bold prints and echoes of style sparkle in the form of fleshy fabrics like velor or velvet.
A strong group of gothic enthusiasts has also emerged among TikTok and Airbnb users. Saturated with deep dark colors and antique furniture, it is associated with certain miniature fashion trends called "goblincore". This, in turn, revolves around the dark side of nature with elements of fantasy. Fans of this aesthetic (mainly young people) searched for inspiration under the slogans "fairy-tale", "gothic", "magic" or "weird".
self promotion



Unique opportunity
Annual access to content rp.pl at half the price
Buy now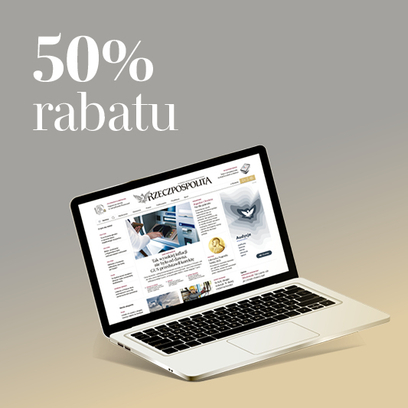 Escape from mundane reality seems to have been and still is a very strong trend among people who are looking for inspiration for interior design. This is evidenced by another, more cheerful style of the Gothic style and a very wide trend. The report's authors called it "selective nostalgia." It's made with everything that defines design of the past decades: from the psychedelic of the '60s and '70s to the expressive style of the '80s.
The direction of the "Great Millennium" is also full of nostalgia. It is a tribute to the antique style that is still found in our ancestors' homes. Over 14,000 homes represent this style on Airbnb. According to the authors of the report, in 2022 we will adapt it with items such as patterned backgrounds, crocheted napkins or wicker elements.
While in 2021 we arranged our homes to accommodate private and professional spaces, in 2022 we will decorate them to give them a unique, personal feel. As the report makes clear, individual seasons and holidays are an important source of inspiration for us. TokTok is regularly flooded with inspiring videos about seasonal decorations, and Airbnb has more than 90,000 apartments decorated in fall, Halloween and Christmas vibes.
Source: Airbnb