Russian rockers are against the war in Ukraine. Yuri Shevchuk told the audience during one of his concerts: "Young people are dying. Russian youth and Ukrainian youth. Old people, women and children also die. Why? For some Napoleon's plans for another tsar?"
"But the motherland is not the president's donkey, which must be licked and kissed all the time," he said. Now the musician is in trouble – he faces accusations of "defaming the armed forces of Russia"
Boris Grebenshchikov says: "People abandon their conscience to please a mad ruler. Russia invaded Ukraine in a barbaric, terrible and sinister way."
You can follow information on the defense of Ukraine 24 hours a day on our website direct relationships
More such stories can be found on the homepage of Onet.pl
On May 18, Russian rock band DDT gave a concert in a crowded sports and entertainment hall in Ufa, a city west of the Urals. This show was attended by nearly 10,000 people. Fans who were eagerly waiting for him. DDT is one of the legends of Russian rock, and the group's leader and songwriter Yuri Shevchuk is one of the most prominent rock stars in the country.
Shevchuk is especially popular in Ufa: he grew up here, wrote his first songs here, and here in 1981 the DDT was founded; A troupe whose voice was for many heralds of the age of perestroika and then accompanied it.
In the middle of the ceremony, Shevchuk came out in front of the audience and said:
People are dying in Ukraine, and our children are dying there too. Why? What are the goals, friends? Young people die again. Russian and Ukrainian youth. Old people, women and children also die. Why? For some Napoleon's plans for another Caesar? Is this the way?
His speech was accompanied by thunderous applause.
"But the motherland is not the president's donkey, which must be licked and kissed all the time," Shevchuk continued. – homeland. To me, she is a poor grandmother at the train station who sells potatoes. And now I will sing you a song special in my heart: "Love".
Yuri Shevchuk sang his song in 1996 and the audience cheered. Some on social media spoke of cries of "F*** ck war!" chanting in the hall. However, you can no longer find movies that show and hear this.
After the concert, the police came to Shevchuk. A protocol was drawn up that allegedly included an accusation of "defaming the armed forces of Russia". The case should soon be taken to a court in St. Petersburg, where the musician lives. For example, the Russian state news agency RIA Novosti reported that this case had already been registered. Shevchuk himself commented on what happened, only succinctly: "Yes, I must have said some nonsense there."
Yuri Shevchuk is an outspoken and well-known pacifist: "Do not shoot!" It is the title of one of his first songs, which is still appreciated by fans today. He wrote it after talking to a soldier returning from the war in Afghanistan with whom he once went to the same class.
Yuri Shevchuk remained true to his views and constantly protested numerous wars in the following decades. He played a concert with DDT in Belgrade after the city was bombed by NATO forces in 1999 and condemned the Russian war in Chechnya that began in 1994. Shortly after Russia's attack on Ukraine in early 2022, the musician, visibly disappointed, said in an interview: "We, as DDT, sing for peace all the time. But maybe that didn't help. See for yourself what happened. Now we're all sad and shocked."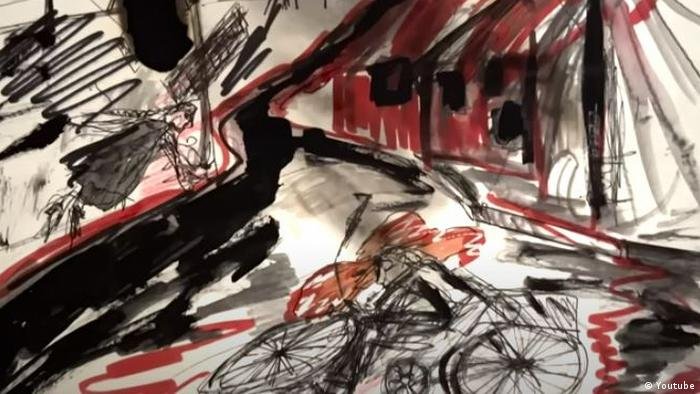 Yuri Shevchuk's voice isn't the only voice resonating in the Russian music scene. Singer Zemfira, the brilliant queen of Russian alternative rock, who, by the way, also comes from Ufa, also made her opinion clear. "Meat" is the title of her new song, released on May 19, 2022, where she sings: "In the calendar spring, in fact – trenches and rockets." next one:
It's midnight in Mariupol..I have nightmarish dreams every night. Where did we come from? Why are we here? I will look for answers for the rest of my life. Pray for me, pray…
In the video for this song that resembles the 1979 punk band The Clash's "London Calling" in terms of the apocalyptic atmosphere depicted in the text, black and white expressive graphics reflect the horrors of war and resemble imagery. from Ukraine. These drawings could have been made by Zemfira and her co-actor, Renata Litoinoa.
Zemfira has been in Paris since the start of the war in Ukraine. In the official Russian media, the singer was accused of treason and hypocrisy.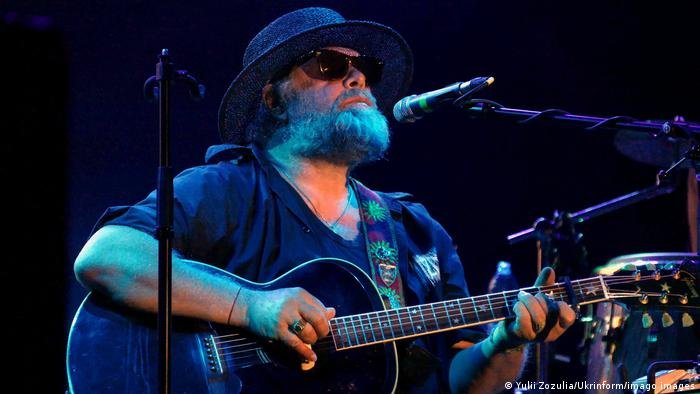 "The war between Russia and Ukraine is madness, and those who started it are a disgrace to Russia," we hear in the brief video message of Boris Grebeinzchikov. The leading man of the group Akwarium is probably the greatest Russian rock idol Idol connecting generations.
Griebenschikov also does not believe that concert activity in Russia is currently possible. He lives in London and performs for Russian-speaking communities in Western Europe and Israel.
– When I see pictures of Ukrainian cities destroyed by the Russians, I often recognize the concert halls where I was playing – he said in an interview with the Russian-speaking Israeli "Channel 9". Griebenschikov seems pessimistic about the current situation in Russia from a historical perspective: "Just think of the Roman Emperor Caligula. When the lunatics are in power, their surroundings adapt to it."
People abandon their conscience to please a mad ruler. He added that Russia attacked Ukraine in a brutal, terrible and sinister way. He concluded by saying: – When a nation tries to destroy another nation, it is fascism.
The words are clear and clear, but they are unlikely to be heard in Russia.
Date created: Today 07:34
Do you want us to describe your story or deal with a problem? Do you have an interesting topic? Write to us! Readers' letters have inspired us many times, on the basis of which many texts were written. We publish many messages in their entirety. You will find them all over here.