HbbTV allows TV broadcasters and double DTT operators with additional content. These can be applications with video on demand, interactive quizzes, graphically attractive guides for displaying programming, applications with radio stations or advertising applications. Most often they can only be used by terrestrial recipients, but in some countries, hybrid television services are also provided by cable operators or satellite platforms. To use the application, you must have a HbbTV-compatible TV or set-top box, connected to the Internet. There is no problem accessing these services on most new TVs. HbbTV set-top boxes are supported less frequently. Often more expensive.
What applications can we find on HbbTV?
Digital terrestrial television receivers in Poland can use the VoD TVP GO and Polsat GO applications. Both allow access to movies, series, documents, news and entertainment programs of these broadcasters. On TVP GO, you can also play a specific program from the beginning of its broadcast and transfer individual TVP channels back to a week. Aside from BBC productions on TVP GO, the content available in both apps is free. However, sometimes, to watch them, you have to delve into the ad block. TVN Group has started implementing a paid streaming service "Player" for TVs using HbbTV. For now, it can be used in this way on LG TVs with WebOS22.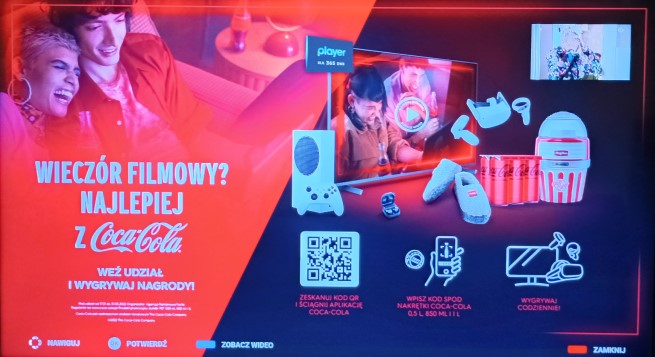 The provider of the HbbTV application in Poland is also Emitel, the operator of digital terrestrial television multiplexing. Through its services we can check the program of all digital terrestrial TV channels with pictures and descriptions of the programs. It is also possible to use the application with access to Internet streams of the most popular radio stations. There is also a Legia TV website, which is aimed at fans of the Warsaw Football Club.
Advertising during the movie or program
Advertising applications have been growing in popularity for several months. TVN has the largest number of campaigns. In this way, for example Samsung, Crunchips, Coca Cola, Netto, Vectra, Oyakata. TVP implemented the Oponeo.pl applications, and Polsat implemented the Netto supermarket chain. Most often, the advertising application is presented in the form of a banner that encourages clicking. After turning it on with the remote control, information about a particular brand appears, as well as a test about it or a contest.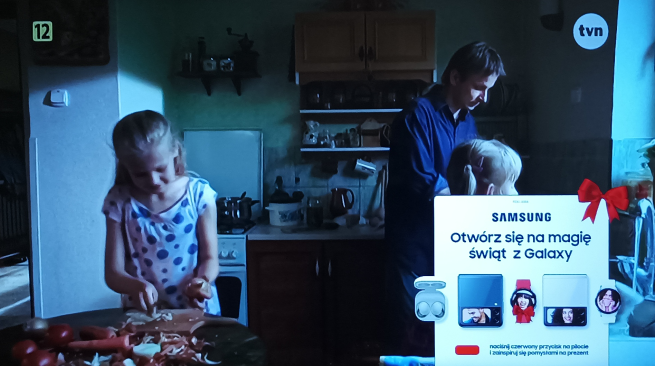 – Customers are eager to expand their communication and campaign with HbbTV, as it is a tool that perfectly captures the attention of recipients and allows them to effectively interest them with an advertising message. The HbbTV format is the Internet, and it relates to linear television. This means that the advertisement is highly visible, accompanies interesting and sought-after TVN TV programmes, such as series, shows or movies, and also encourages the viewer to interact, says Wirtualnemedia.pl Katarzyna Topol, Deputy Director of Sales at TVN Media.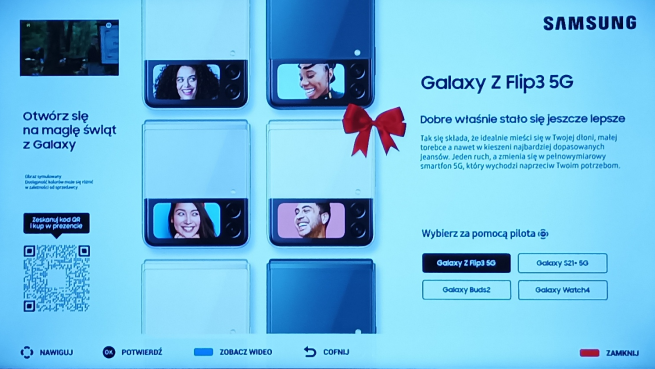 During traditional advertising blocks, many viewers go to the kitchen or toilet. There is no such problem with HbbTV. Broadcasters sometimes scroll through different banners or websites promoting their programming suggestions. – Viewers and audiences have a great deal of dividing attention. The HbbTV ad format allows the user to interact and decide if they are interested in a particular message. Already through the humor presented in the television programming layer, the customer can advertise his product, services or logo. In the HbbTV advertising format, customers can also provide comprehensive product information or presentations, as well as add a video format — such as on television or digital, or just dedicated to an HbbTV campaign — Topol explains.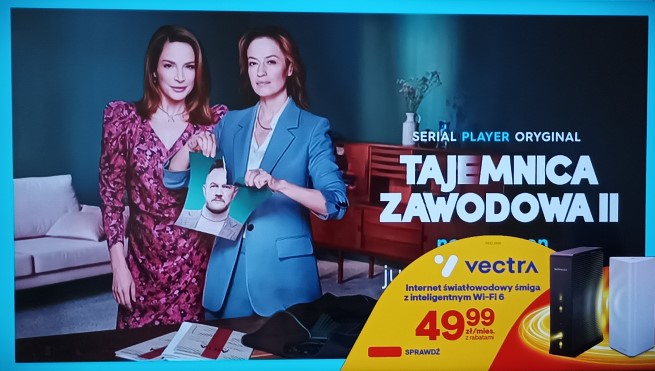 What are the products to advertise on hybrid TV?
Hybrid TV advertising can have a variety of uses. For example, a delicious sandwich or pizza on display can tempt the viewer to order food. – HbbTV also offers great potential in terms of call to action – using a QR code, viewers go to a customer's website, download a discount code to shop or they can order food. By switching to the microsite, we can also invite the viewer to play and create a quiz that is the perfect introduction to the presentation of a new product. An alternative might be to test knowledge about a particular product – reveal by a TVN Media representative.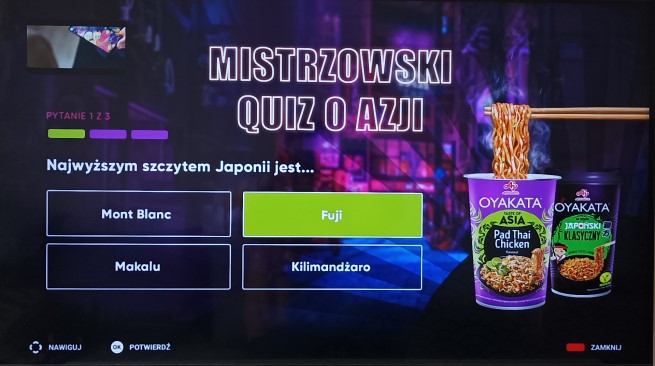 According to TVN, interest in advertising in HbbTV is growing and customers are satisfied with its effects. – This type of connection is ideal for the automotive and insurance industries. It allows you to reach your offer to people who are interested, for example, for a test drive of a new car model or to get acquainted with a new sales offer. Advertising on HbbTV is also the perfect complement to simultaneous campaigns during premieres of TVN shows and series. Its results are strictly comparable to digital campaigns. As for customers, they are so satisfied that many return to this format, assures Topol.
According to Nielsen data, in April of this year. TVN had 6.53 per cent. TV market share.