Music and additional lighting will be useful for relaxing in the evening when barbecuing. Vappeby from IKEA is a device that solves this problem.
Summer is approaching, therefore, barbecues, parties in the garden and hanging out in the fresh air will be on the agenda. A common problem in many of these meetings is the lack of music (because who today only listens to it from the speakerphone?), as well as the lack of additional lighting (Mosquitoes don't like it).
Portable Bluetooth speakers have taken over store shelves, and have become a constant element in the landscape of coastal, mountain, and beach kiosks. However, there is a quieter and more practical device that offers something else besides being a speaker.
Behind all this is IKEA, which produced the speaker lamp or lamp speaker IKEA Vappeby – Equipment that combines the advantages of portable speakers and long battery life, and also provides additional lighting, which is often very necessary during evening meetings, for example at barbecues.
Is this Lord Vader's helmet? No, it's Vappeby!
Vappeby looks elegant and somewhat conservative…it fits perfectly with the style favored by the Swedish chain. It's a simple device that looks a bit like Lord Vader's helmet on first contact. However, the device is definitely more refined, with a matte finish.
Vappeby is available two colors: the colour greyThat we got for testing too dark green. Regardless of the color version, the Vappeby lamp costs 279 PLN, you can check the availability of the product on the IKEA website. Unfortunately, at the time of writing the review, the site displays information about non-delivery, although the product is available in a very large number of established stores.
IKEA Vappeby / Photo: techManiaK.pl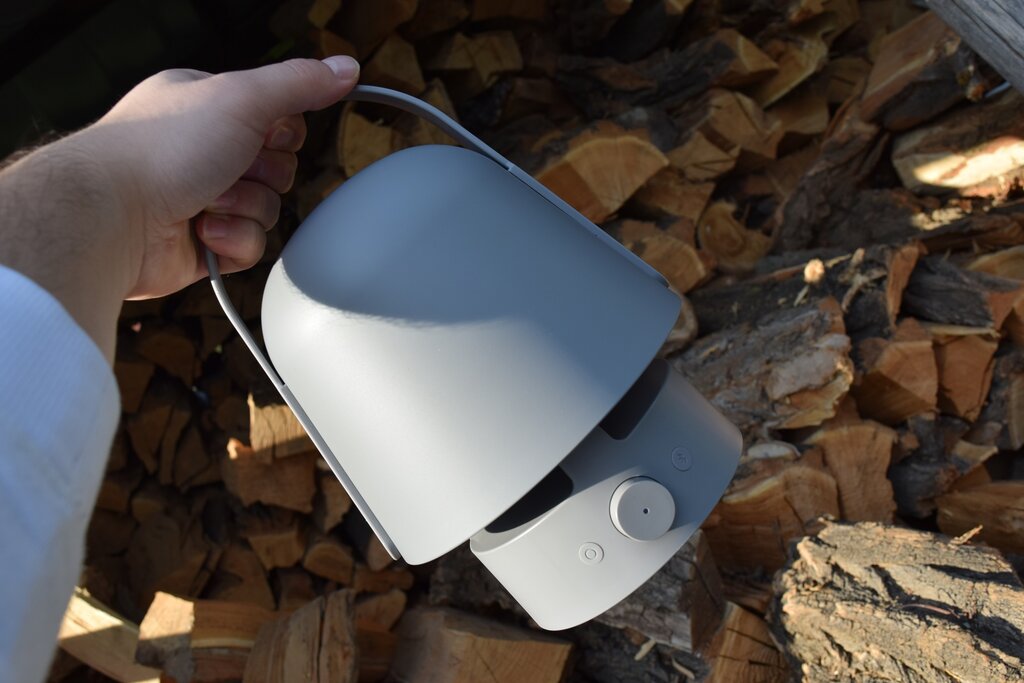 IKEA Vappeby / Photo: techManiaK.pl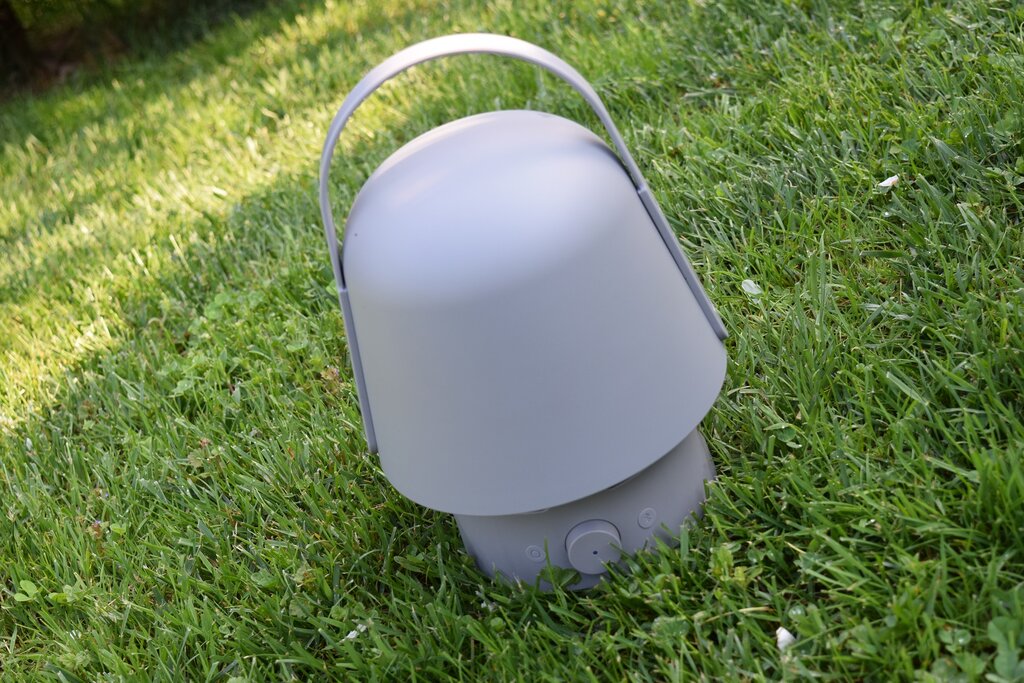 IKEA Vappeby / Photo: techManiaK.pl
The device, apart from the main element, has a handle, a power cable and screws for mounting the handle into the kit. At the bottom of the lamp, you will find the volume control knob, as well as two buttons that are used to turn the lamp on and off, as well as for communication via Bluetooth. There is another button on the back of the device that you can use to regulate the lighting.
Everything is very easy to use And even without reading the manual, everyone can cope with such an intuitive device. The bottom of the lamp hides some space, as well as a USB-C connector for charging. It's a pity that the set does not include the charger itself, but well, we can get used to it in recent years.
How does Vappeby play?
The Vappeby amplifier is a device from which I have come to expect high quality, both in terms of workmanship and sound. Taking into account previous products sold by the Swedish manufacturer (such as Symfonisk, created in collaboration with Sonos), expectations were high, despite the price at which I realized that compromise would be needed.
However, from the very beginning, she felt like it was Beautiful product. The sound quality is correct. No stripe protrudes above the other, creating a harmony that is pleasing to the ear. I'd count on a slightly stronger bass, especially considering the size and weight of the device, but even in that respect, it's simply powerful.
The sound is dynamic and no matter if we're listening to quiet, guitar tunes, or we'd rather be driven by disco polo at the grill, the Vappeby is capable of handling any challenge. The sound isn't as strong as, say, with the JBL Charge 4, but it might sound like the Vappeba isn't that far off.
A nice addition here without a doubt spotify tapSo you can go back to the paused music without reaching for your phone. If you want to switch tracks, all you have to do is press the play button a second time. It's an interesting but not essential accessory. I still think that managing music from the app on the phone is more convenient, although Spotify Tap is something that's a first contact.
Loudspeaker as per manufacturer's statement It is supposed to last for 12 hours, but certainly the factor that affects battery life on a single charge is temperature, lamp brightness, and the volume of music being played. On one charge, I was able to power two grills, for 5 hours each. From the appearance of the red diode indicating the low battery, the Vappeby can still work for several tens of minutes.
How does Vappeby shine?
While the question of how to light a speaker sounds silly, it should not be forgotten Vappeby is actually a lamp with a speaker function. The user has two levels of brightness at his disposal. The first level is a dim light that creates more atmosphere than actually illuminating the space.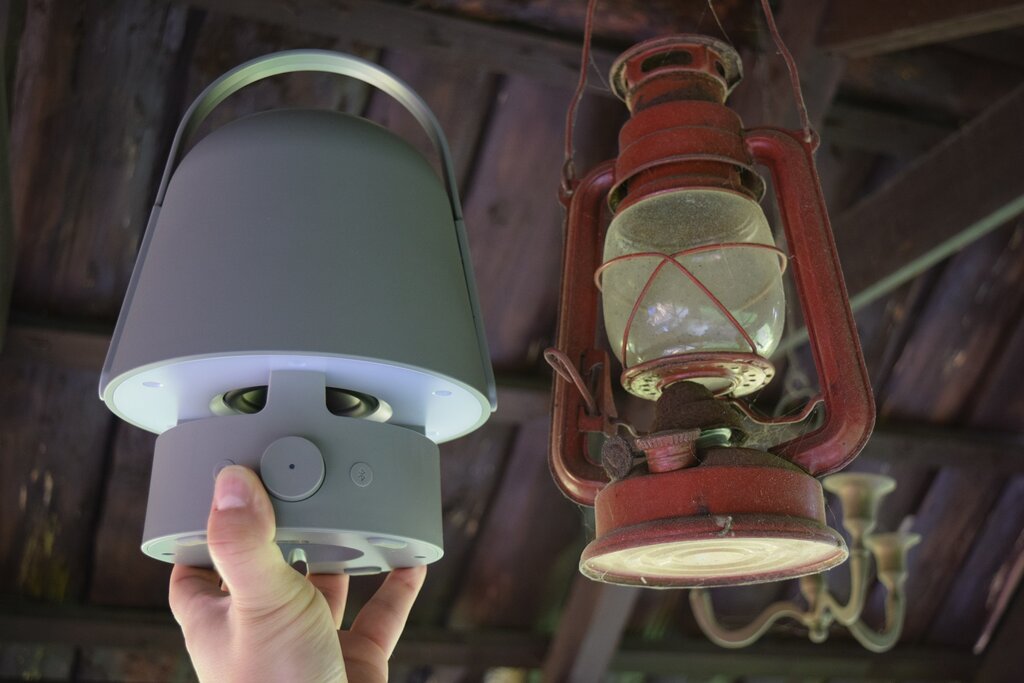 IKEA Vappeby / Photo: techManiaK.pl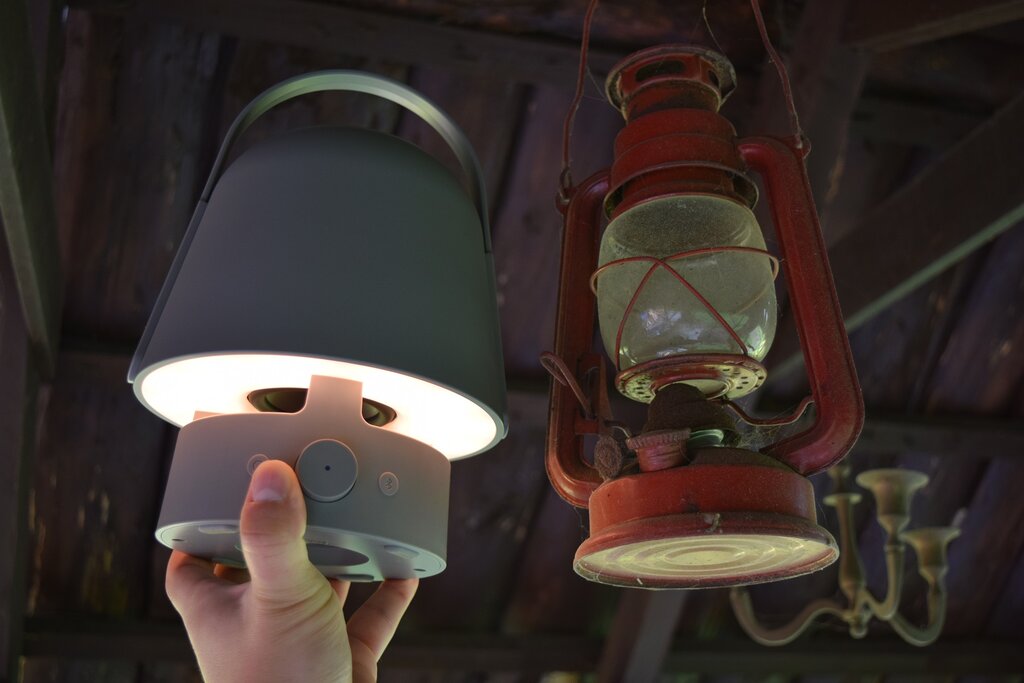 IKEA Vappeby / Photo: techManiaK.pl
The second level of organization is much stronger and regardless of the climate, it also allows you to see what is on the table, as well as in the area next to it, of course in the variator when the lamp is standing on it. Vappeby can also hang it on the standAnd in this case there will be more light, because the ring in which the LEDs are located lights up down.
Is it worth buying a Vappeby lamp?
Vappeby is a very interesting idea that made a great impression on me. Long battery life, as well as good sound quality combined with the ability to turn on the lighting, is something I personally like to use on the terrace, during the barbecue, on a summer evening outdoors or even on the balcony.
It is a device that I can definitely recommend to people with the same situation, i.e. those who are considering using Vappaba near their homes. Due to its dimensions It is not a typical Bluetooth speakerWorth a backpacking trip. Backpacks should have a look at the other products.
The PLN 279 for the crossover between the speaker and the lamp is quite a bit, but I honestly think it's a legitimate purchase, especially from the perspective of someone who often organizes outdoor meetings. That is why the equipment has been awarded the "Good Purchase" award by us – we recommend the Vappeba to all lovers of relaxation with music and atmospheric lighting.
Advantages

good sound quality
long working time
Atmospheric lighting
Spotify tap.

Disadvantages

The dimensions are large so it is difficult to take it on every trip.
techManiaK.pl . Editors Excellence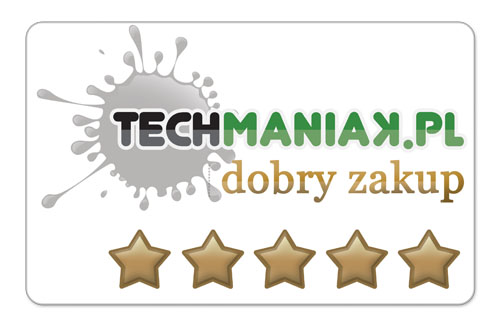 It is also worth reading!
You need a good idea, but at the same time cheap tv? Check out our TOP-10 TVs from 65 up to 3000 PLN. We also advise you what it is worth to buy a cheap Ultra HD 4K TV now.
not everything! We have also prepared a very specific guide on the most interesting TVs with 120Hz matrices and an article about which TV is worth buying for gaming.
Finally, it's worth taking a look at our photo audio sectionwhere we advise you which amplifiers to buy so as not to overpay and a list of the most interesting offers in specific price frames:
Of course, rtvManiaK.pl lives not only with TVs. If you are looking for nice movieMake sure to take a look at our Madness list of the best SF movies and the latest list of the best movies based on comics.
It is also worth checking out the best cyberpunk movies and ranking the best action movies.
We also have a new rating of the best dramas if you like this genre of cinema and a list of the most interesting best horror films. For fans of war cinema, we have the top 10 war movies.
For fans of family cinema, we have prepared a selection of the best children's fairy tales and films, and for those looking for lighter entertainment – a ranking of the best comedies.
you want to see good series? We have some powerful suggestions! It is worth starting your search with our top 50 series, and if you are interested in Polish productions, make a list of the most interesting and best Polish series. We also recommend checking out our list of the best overnight miniseries and our latest best SF series.
We also have something for streamers under the banner Netflix. If you're interested in a longer format, be sure to check out our list of the best Netflix movies. In search of something shorter, we invite you to our list of the most exciting series on Netflix.
If you like to watch Amazon PrimeFor sure, you will be interested in our list of the best series on Amazon Prime (there are plenty to choose from).
for lovers HBO Max However, we do have a ranking of the best series on HBO Max.
We also regularly publish information about What are you watching onlineBy doing crazy, always updated reviews of new products:
You can find all articles in the Featured Publications section of techManiaK.pl.