Google Play Store is a goldmine, but finding useful apps or well-made Android games is quite a challenge. That's why every weekend I share the discoveries and news from Google Play that I find valuable and useful. Cucumber season is approaching – that is, to plant cucumbers – so this week I am suggesting applications for plant breeders.
Today's menu includes applications for people who have a plot, put boxes around the balcony, collect young succulents on the windowsill.
---
Green Ambulance – your garden without problems
Price: PLN 0, optional subscription. Download for free from Google Play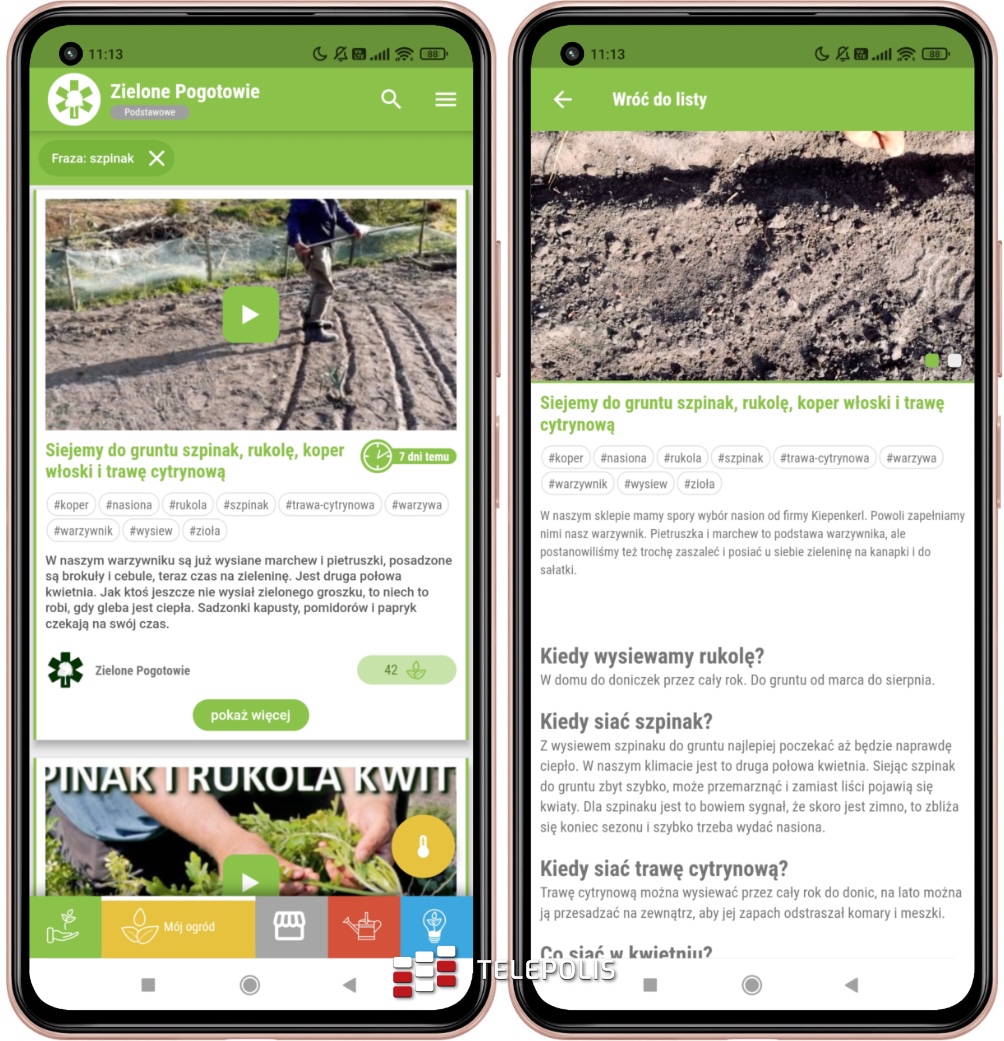 green ambulance It is an application created by a Polish gardener, Mr. Grzegorz, who worked on the Internet thanks to his advice and accurate knowledge. His daughter Michalina, a landscape architect, helps him. Together, they create videos, articles, and podcasts that help ordinary people take care of plants – from flowers on a windowsill to fruit trees. In this guide, you will learn all about sowing, planting, fertilizing, pruning, grafting, propagating and harvesting. The material is included in time, so You will always be up to date with the work worth doing in the garden and balcony. Of course, there is also a lot of material that provides emergency services to plants – descriptions of diseases and pests, methods of prevention and treatment of already existing problems. Materials that may be useful to you can be added to your garden and are always at hand.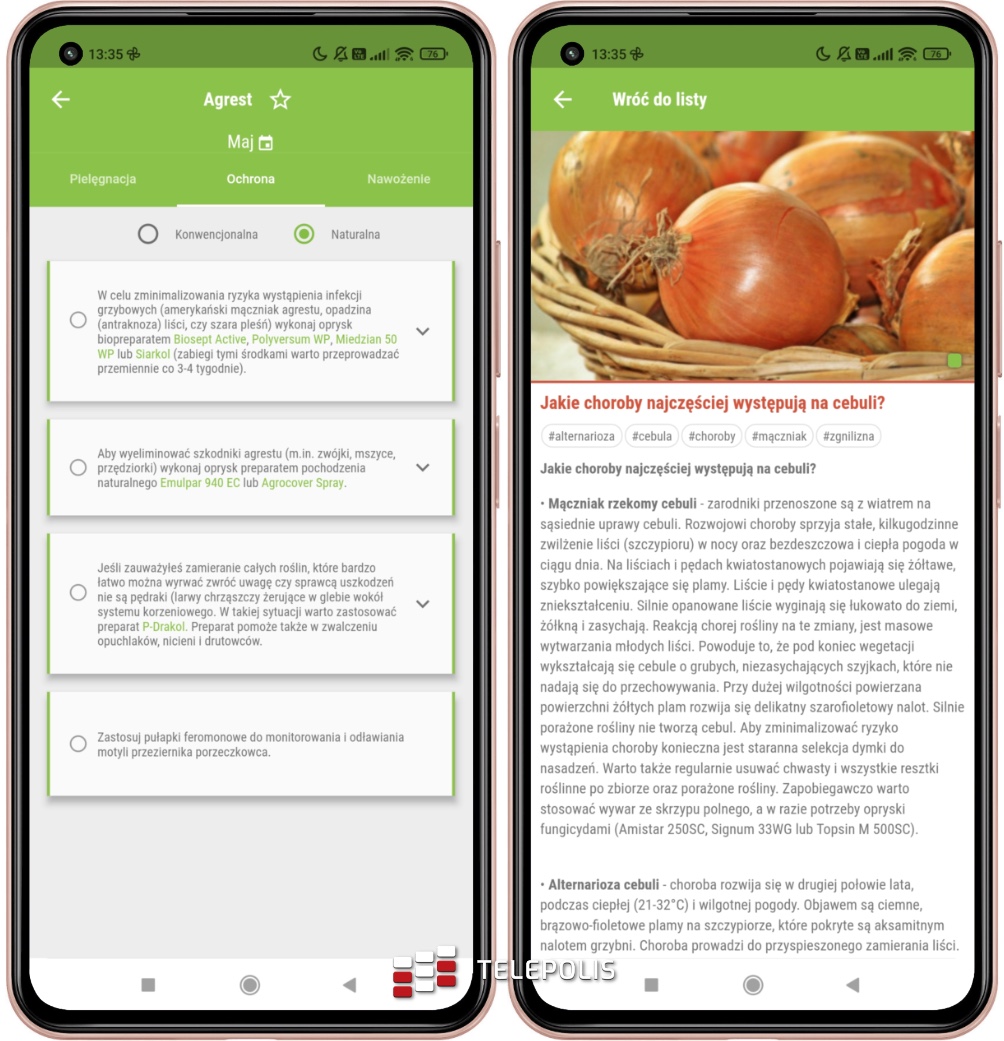 The subscription gives access to, among other things, the market, horticultural weather forecasts and detailed plans for growing individual plants. It is also worth visiting the Inspiration section, where users of the application share their ideas, achievements and ask questions.
---
Planter – Layout your flowerbeds and harvest your crops
Price: PLN 0, advertisement, optional purchase. Download for free from Google Play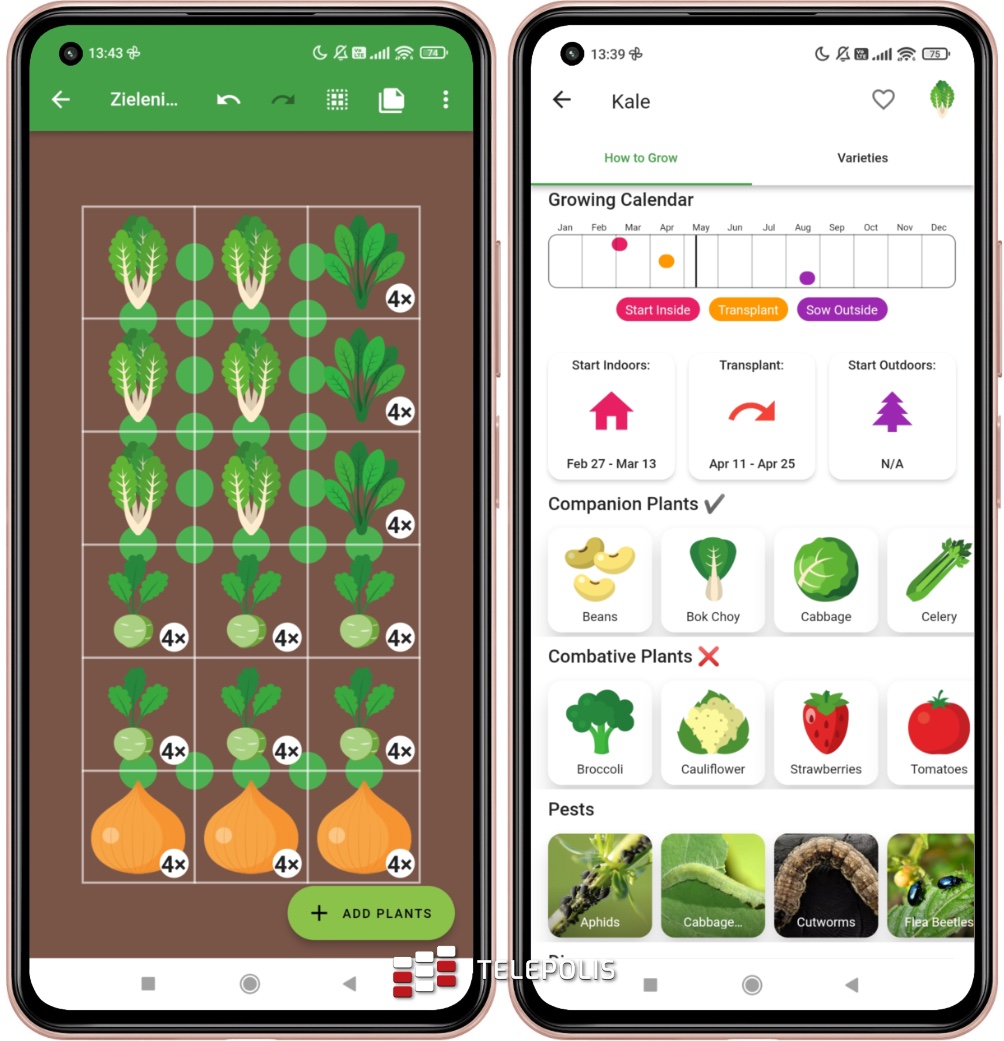 Some plants love each other and grow perfectly in one bed, others will compete for resources and will not develop their full potential. You can find information on this topic in the application planter. It is a very simple tool to plan the design of flower beds in a way to get the best possible return. The app contains information about nearly a hundred edible plants, fruit trees and shrubs, but you can also make your own template. Depending on the location, the app will match the start and end dates of frost in your area and tell you when to start planting, when to replant, and when to harvest.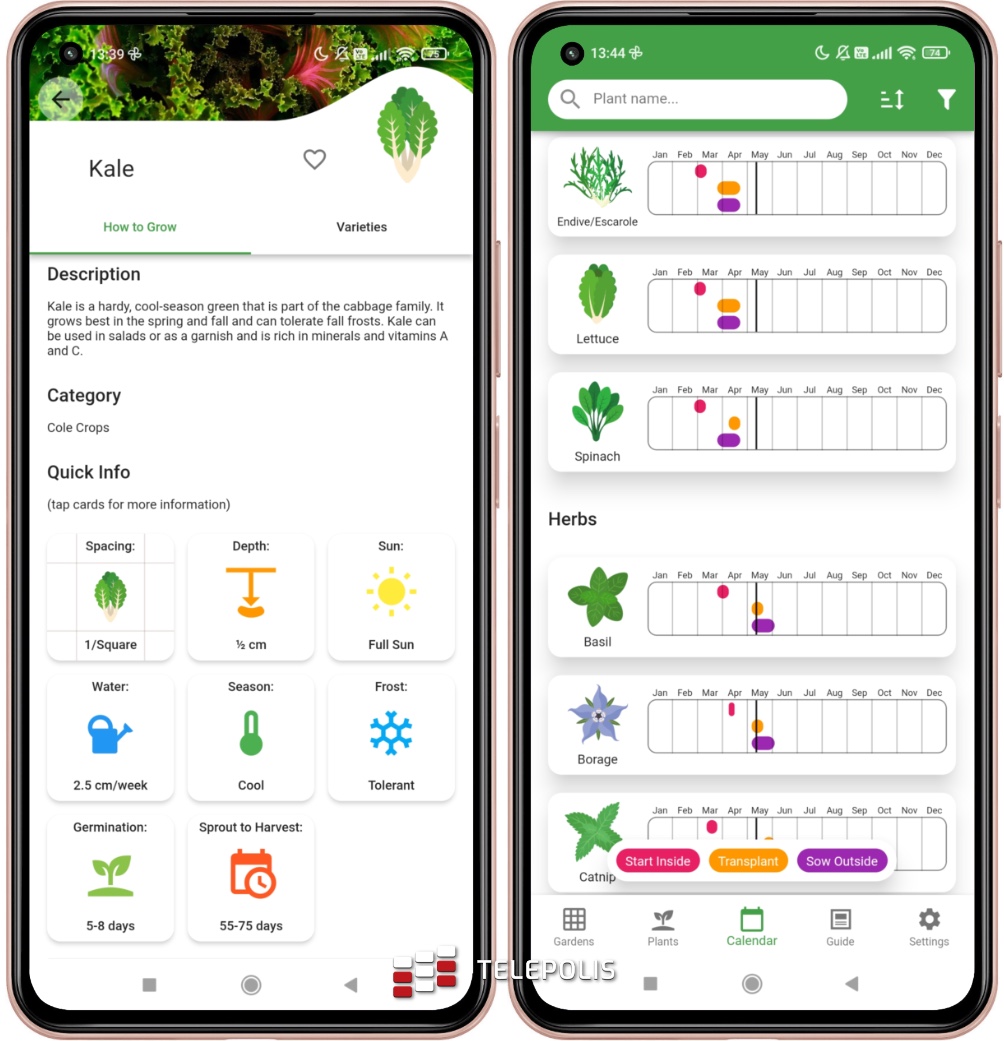 The full version of the app can be purchased as a subscription or as a one-time purchase. The full version gives you access to unlimited beds, notes, a web app, and a planting calendar. It is worth having a dictionary at hand, because the application does not contain the Polish language.
---
Planetnote – Never forget to water your plants again
Price: PLN 0, ads. Download for free from Google Play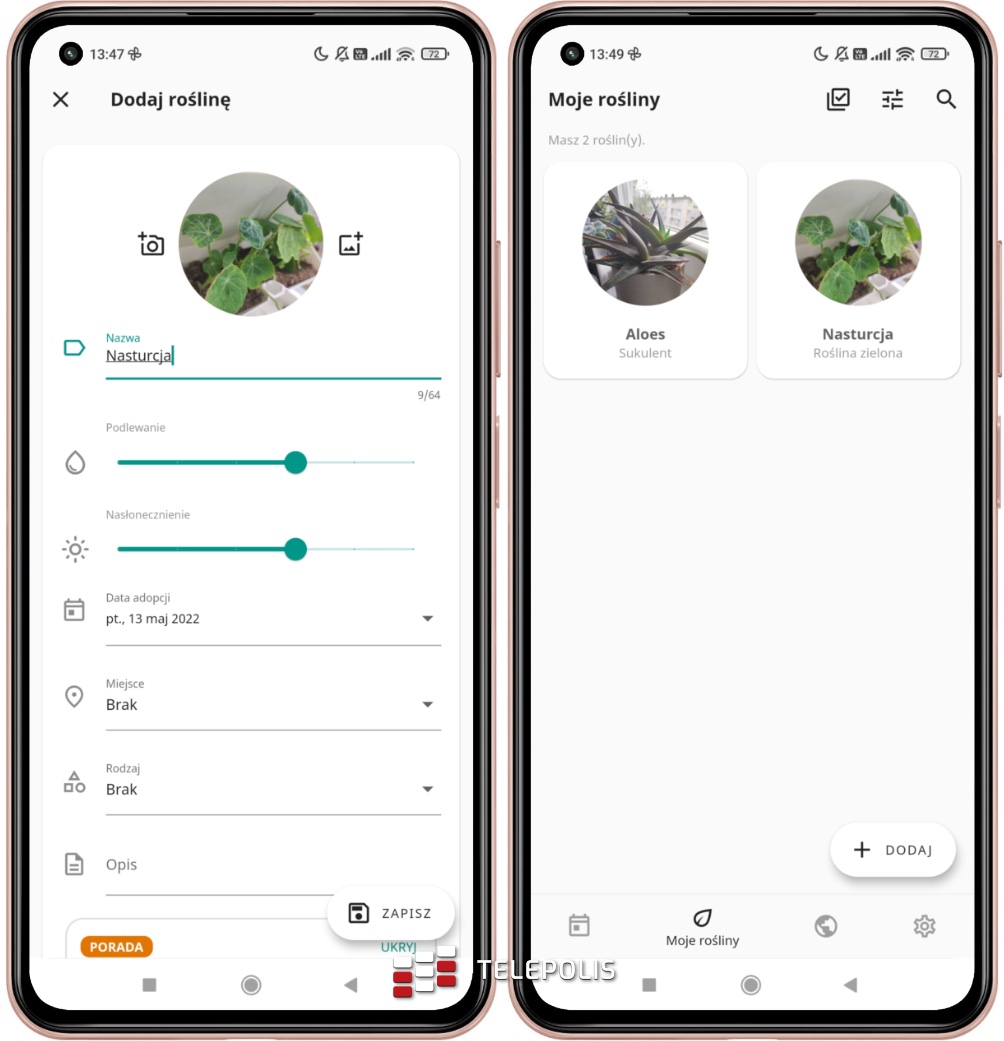 Planetnote It is an app for people who know how to take care of their plants (in pots, but not only), but have trouble remembering all treatments and schedules. It's a simple notebook where you can write down all your plants, set a watering schedule where you should stand and… you're notified when it's time to do something.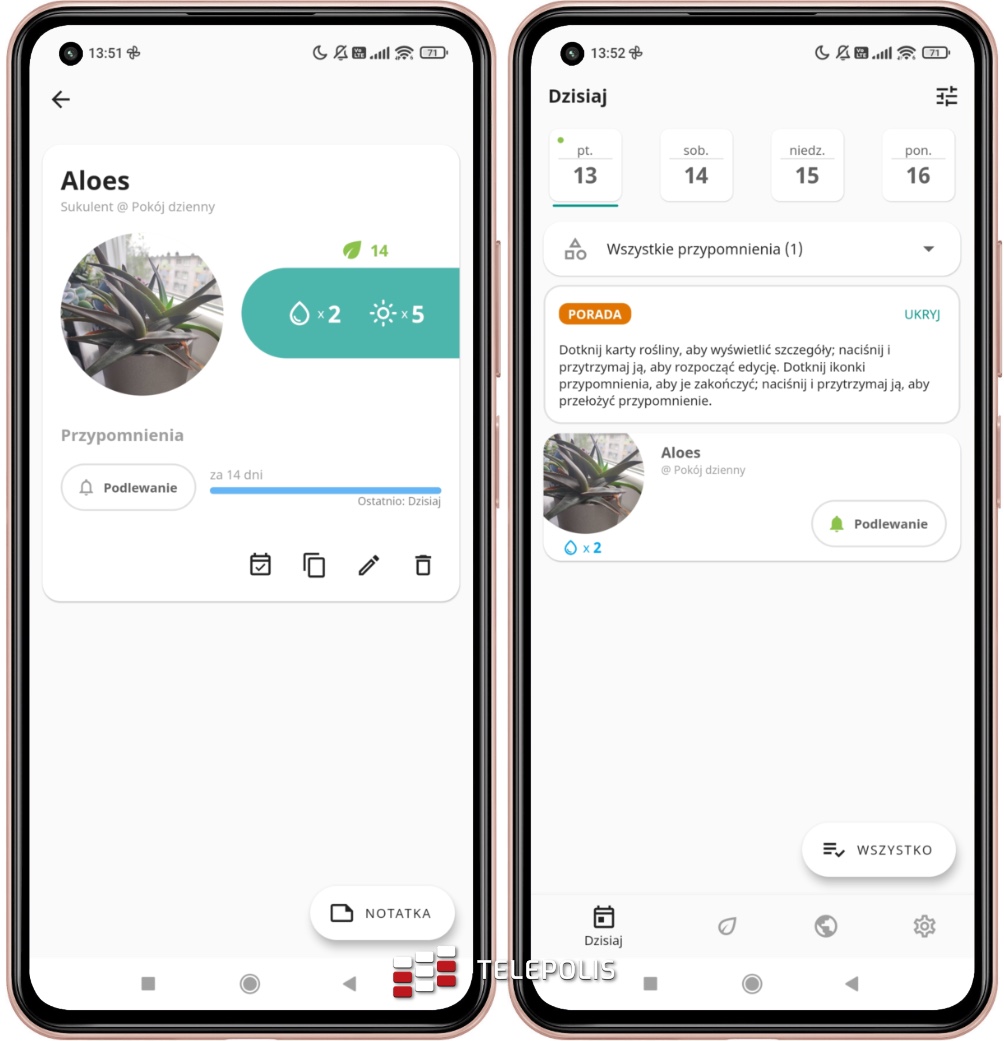 You can also save your photos and notes here to better follow the development of your green pupils. All information will be clearly presented in the calendar view.
---
research: For barbecues, plots, and the weekend. Google Play Treasures #87
research: Google Maps is not the end of the world. We know better commutes #86
research: Thermomix Oil! There are better kitchen gadgets, and they're free
---
PictureThis – You don't know how to take care of a plant? AI will help you
Price: PLN 0, optional subscription. Download for free from Google Play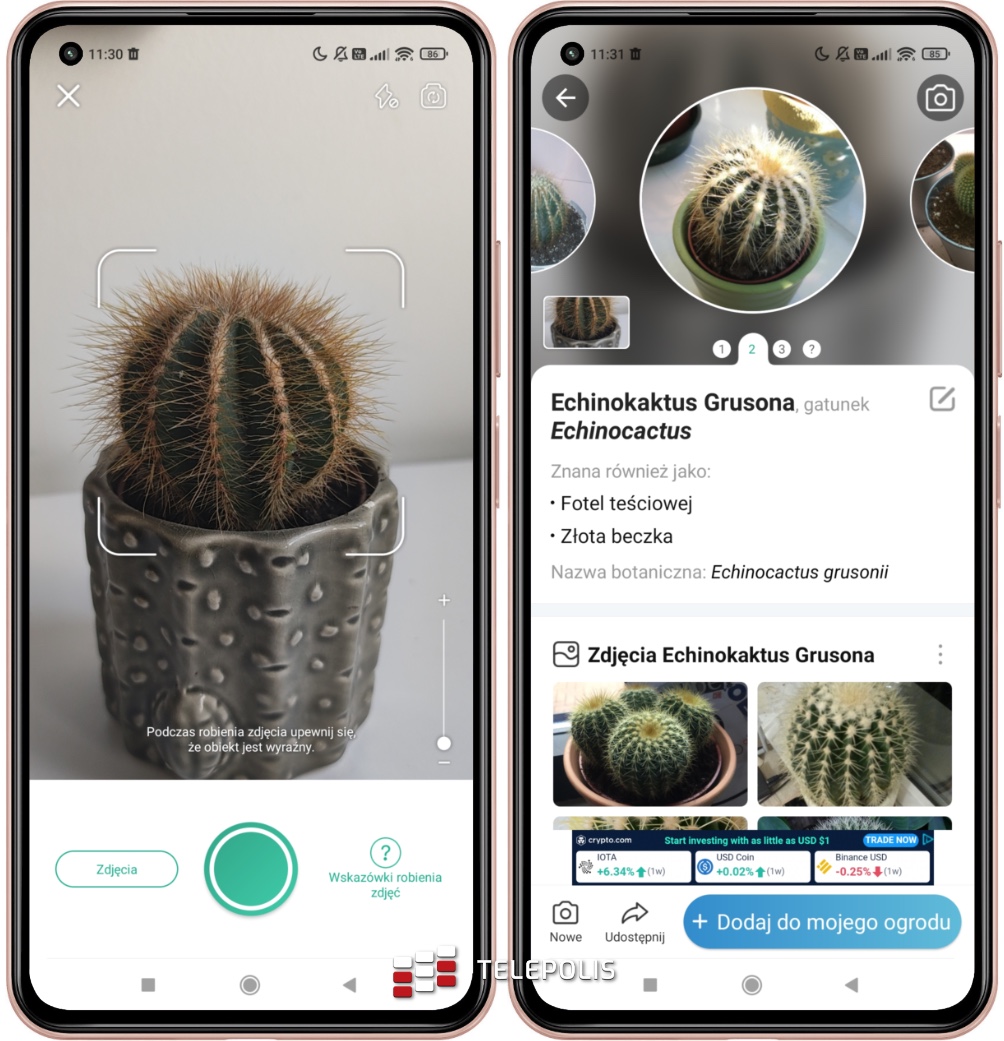 You don't know what you have on your windowsill, and the pot just has a barcode with the caption "8cm succulent plant"? I have the same. I mean – I got it, because the app imagine this solve my problems. In this application, artificial intelligence recognizes plants from images and provides information about them. So I know where to put it, how to water it, how to hit it, etc. You can also turn on reminders for watering and other care treatments. Plus, there's a vegan satisfying base here, but I've had a worse experience with it.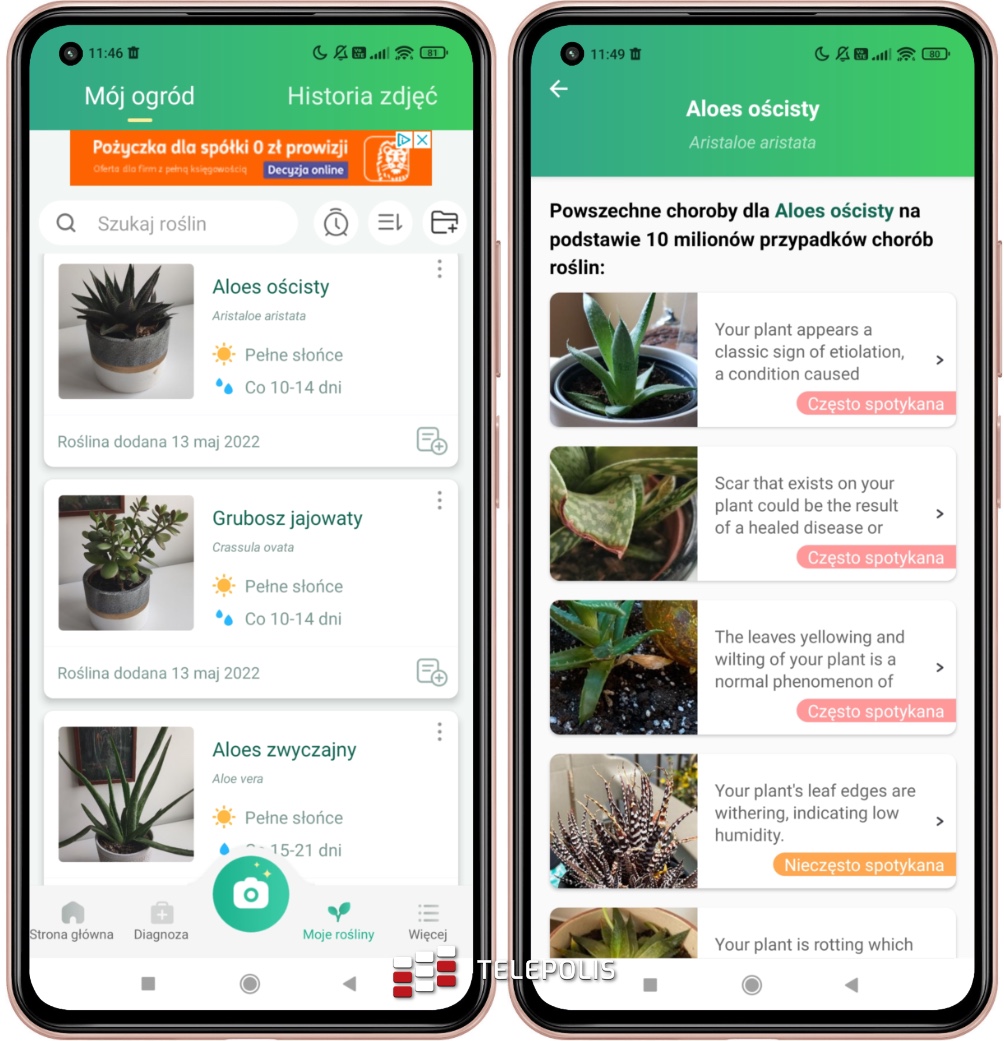 At the same time, it should be noted that it is suitable not only for potted plants – with its help you can also check whether an unknown plant in your garden is a weed and how to get rid of it. The application requires an internet connection, which is not surprising – it uses a huge database of plants.
---
Home Design 3D Outdoor / Garden – Design a garden, plot or lawn
Price: PLN 0 for demo without the possibility of saving. Download for free from Google Play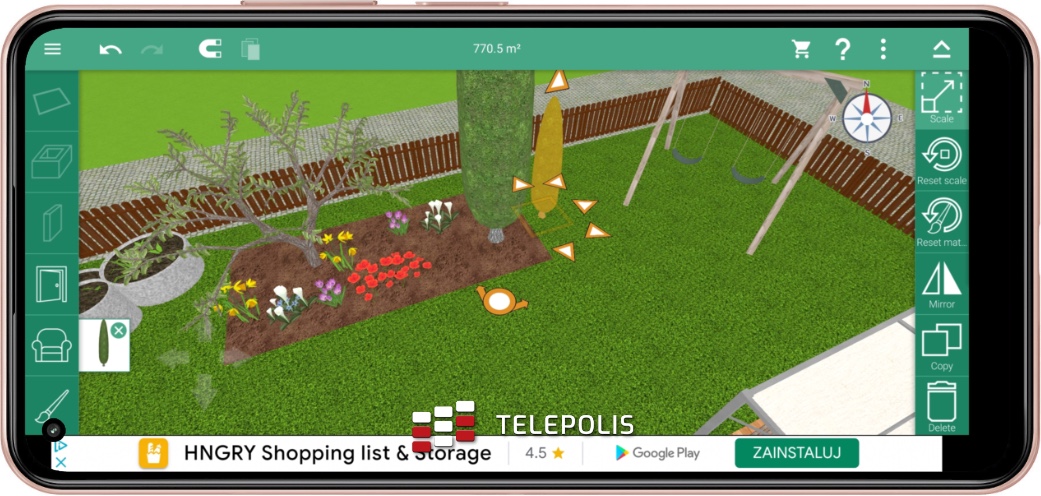 3D Home Design Outdoor/Garden It is an application from a good series dedicated to space design. This focuses on the perimeter of the house, i.e. gardens, lawns, plots, etc. You can design 2D and 3D displays by simply dragging the models from the library to the desired location. In the free version tray, you will find many basic models of plants and garden furniture, and more are available in the paid version.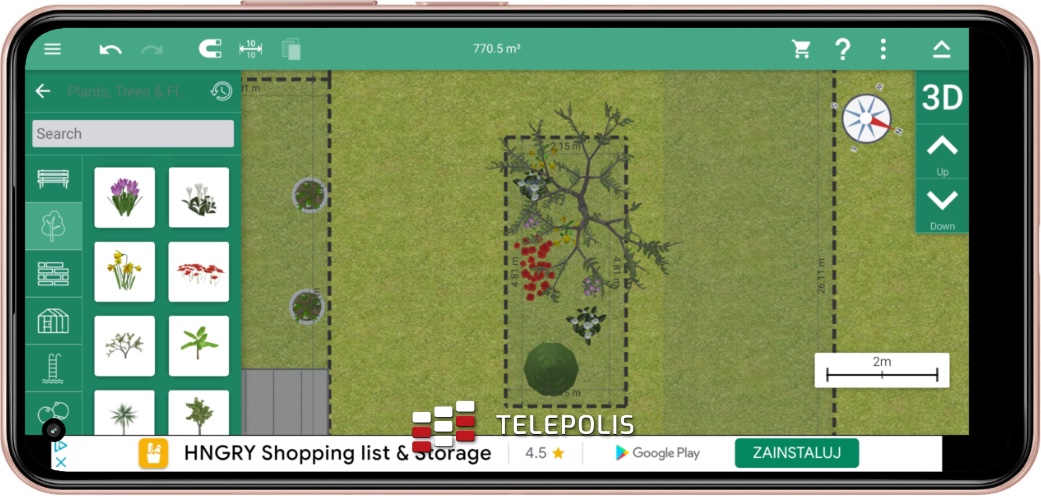 Here I present a trial version of the tool, without the possibility of writing. If you want to take space design seriously, consider getting the full version for $22 and getting a tablet.
---
research: Google Play: The 5 Must-Have Android Apps – Part 85
research: Google Play: The 5 Must-Have Android Apps – Part 84
research: Google Play: 5 Must-Have Android Apps – Part 83
research: Google Play: 5 Must-Have Android Apps – Part 82
Image credit: Shutterstock, Own
Scroll down to the next entry