Team Poland – Raphael Xavier, Mister E, Philip Drummond, Mrs. Yellow and project leader A Billy Free – is part of the larger Next Level group, which unites American MCs (party masters), DJs (disc jockeys), beat-makers and hip-hop dancers who They want to create a global community through hip-hop culture. Collaborations with local artists and performances for the public aim to promote creative exchange between cultures.
Bielsko Cultural Center Maria Korbska has announced her recruitment for the Next Level project in Bielsko-Biała. Next Level is an initiative of the US Department of State, University of North Carolina at Chapel Hill, and Meridian International Centre. The project is being implemented in Poland under the auspices of the US Embassy in Warsaw.
Free three-day workshop from May 18-20 for several hours each day in four groups led by:
Hip-hop dance – Raphael Xavier,
Graffiti – Mrs. Yellow
MCing / Rap – Myster-E
Rhythm edutainment – Phillipdurmmond
Next Level Accommodation Manager in Poland is Singer, MC, DJ and Percussion Maker – A. Billi Free.
The workshops are for 15-30 people, dance up to 30 people, other workshops are 10-20 people, and classes will take place on May 18-19 from 4.30pm-7.30pm and May 20 4.00pm-6.00pm. Requests are required.
To apply to a specific group, fill out the form here and send it by May 13, 23.59 to the following address: zgloszenia@bck.bielsko.pl. The title should include the name of the selected workshops (Dance, Graffiti, MC, Rhythm/DJ making).
– We invite all persons – regardless of nationality – who live, study or study in Bielsko-Biała and its vicinity, who are between 15 and 30 years old and have a medium or high level of progress in the technologies that are the subject of the workshop. People who do not live in Bielsko-Biała and are not related to the city can apply, but the organizer does not provide accommodation. The workshop will be held in English, basic knowledge of English is required, an interpreter will be on site to assist with issues that may be more difficult – Invite the next level organizers.
The project will end with a concert scheduled for May 20 at 7.00pm, on a private stage located in the tent next to BCK. The event will be combined with a jam session and a dance fight. The graffiti group will work under the supervision of Ms. Yellow at the Bielsko Cultural Centre. Maria Korbska, a mural to be created.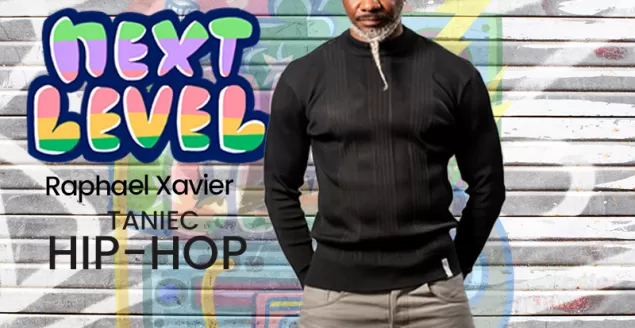 Raphael Xavier Hailing from Wilmington, Delaware, he is an award-winning artist and a graduate of world-renowned hip-hop dance group Renee Harris Puremovement. He is a Pew Fellow, 2016 Guggenheim Fellow and 2016 US Artist Fellow. He is a professional dancer who has been working in various fields for the past 25 years, including music, photography, and film. As a hip hop dancer and break practitioner since 1983, Raphael Xavier continues to learn and recreate new ways to broaden the expression of the dance form, constantly searching for culture and practice. He currently lives in Philadelphia. He is a professor at Princeton University and the University of Texas at Austin, where he teaches the history of dance, hip-hop culture, and an introduction to Breaking courses.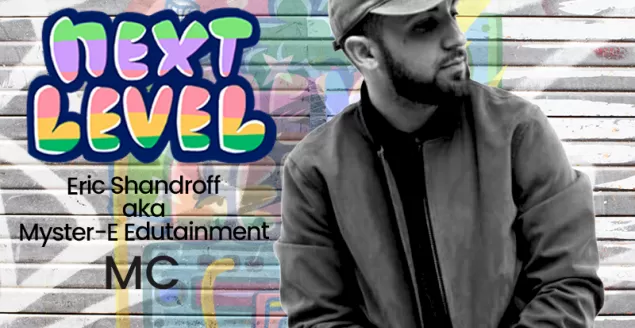 Eric Chandoff aka Myster-E Edutainment He is a creative and eye-catching hip-hop presenter, spoken word poet and educator artist. Myster-E has earned an international reputation for her rap style and educational expertise. He currently works as an artist teacher at the New Jersey Center for the Performing Arts, teaching poetry and hip-hop workshops in schools. He is also the coordinator of the Monmouth County Boys and Girls Club Hip Hop Institute, where he works with Lakehouse Recording Studios. Myster-E is also a board member of Rappers and Rabbis, an organization that combines Jewish education with hip-hop practices. Myster-E is deeply rooted in hip-hop culture as a member of the Universal Zulu Nation and is open to the art of hip-hop icons such as KRS One, Prodigy of Mobb Deep, Joel Ortiz, Papoose, and others.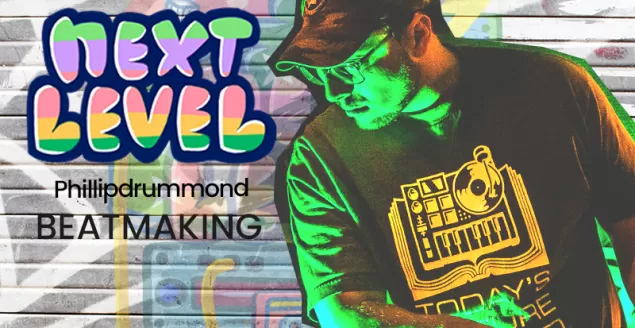 philipdrummond Clinical Psychologist, Producer, DJ, Art Educator, Event Organizer and Social Activist. Born in San Francisco and raised in New York. He is the founder, CEO, and lead trainer of Today's Future Sound (TFS), an Oakland-based (with an office in Los Angeles) non-profit organization that uses hip-hop production to empower young people as artists and members of society. With his roots in West Coast battle rap and beat the battle scenes, Phillipdrummond has built a reputation in both regions as an archiver with rare recordings and played hundreds of fights, hosting the longest live monthly battle. Growing up in New York City in the golden age of hip-hop, he uses the '90s East Coast sound with G-Funk and West Coast accents. He currently lives in Oakland, California.
He's working on a concept album with DJ Ammbush (Oakland Faders/Drums and Anmo) titled Drums and Ammo, Philthy. For those who know him, he clearly combines anonymous pieces recreated from dusty vinyl dug out from different parts of the world with futuristic synthesizers, the sounds of trash cans and other things, constantly producing rhythms and making art during live performances. Dr. Jean has worked with TFS in Bay Area schools and communities, and around the world, using the creativity and culture of hip hop as an intervention for mental health, education, social justice, and intercultural relations. He has worked with more than 75,000 young adults on six continents over the past six years and is currently developing a Therapeutic Blow-Making (TBM) model.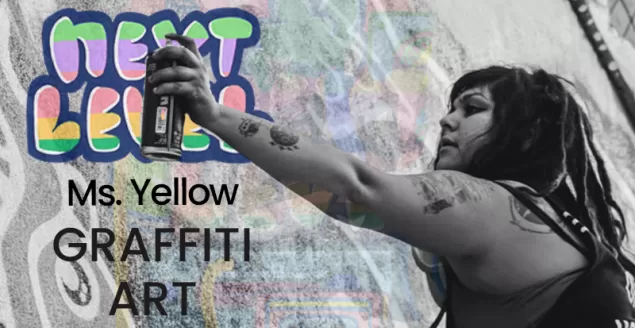 yellow lady She is an international, self-taught artist, muralist, craftsman, and teacher of Mexican descent. Born in Long Beach, California, she has spent her time creatively developing and empowering communities and youth through direct participation in many activities. For 11 years, he worked closely with schools, cultural centers and others, creating workshops, murals, and mentoring for young people. As a mural painter, Ms. Yellow has collaborated with cities, communities, and galleries to create colorful murals. Her works cover topics such as: culture, folklore, brotherhood, education, unity, love and social justice. The artworks and murals she created have been shown in museums and galleries, on the streets of the United States and around the world, including – Australia, Egypt, France, Haiti, Japan, Mexico and Spain.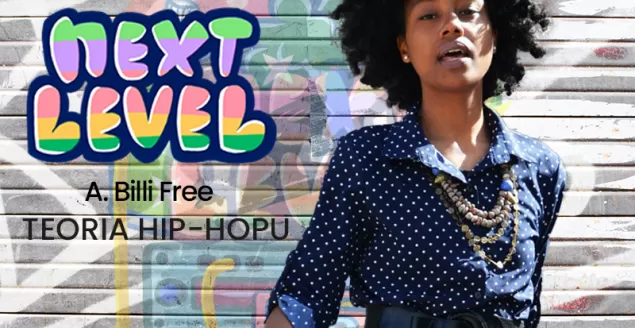 a. Billi Free Urban – Lives in the Desert – Singer, Director, DJ and Percussion Maker. Her sound is rooted in an eclectic mix of hip-hop, soul and electronics. A. Billi Free began her concert career in Chicago singing in a variety of hip-hop and world music fashions, completed her undergraduate studies in Latin and American Studies and worked as Student Development Coordinator and spokesperson for DePaul University's Steans Center. Learn the service. She's spent the past ten years in the desert southeast, mixing urban and borderline elements. Her upcoming album I Luma (Tokyo Dawn Records) is a tribute to instilling change around us by seeking change within ourselves.
MP / bielsko.info
Source: Belsky Centrum Culture