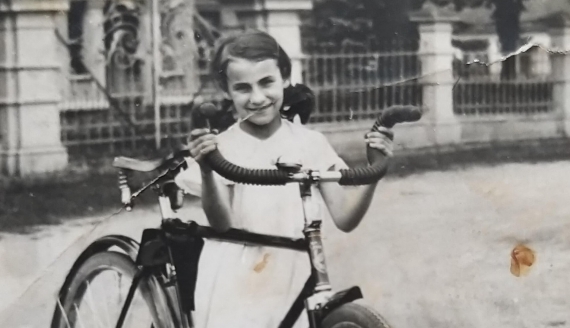 "Jadźka supraślanka Part Two" – reportage by Alexandra Sadokerska
Can you live beautifully in times of war? When we live from day to day because no one knows what tomorrow will bring? When we see the world we created disappear, how the people who lived with us in one town disappear. Jadwiga Celcik, the report's protagonist, proves this. He shares his story to save his community's history from oblivion.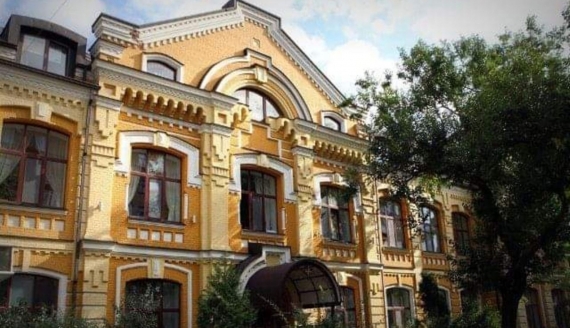 "I" – reportage by Alexandra Sadokerska
War is the end of the world as we know it, but it is not the end of the world, says the hero of the report, Father Tomas Samolnik. He had been living in a Dominican monastery in Kyiv for nearly a year and serving the local community there.
May 6, 2022 at 17:15 and 22:15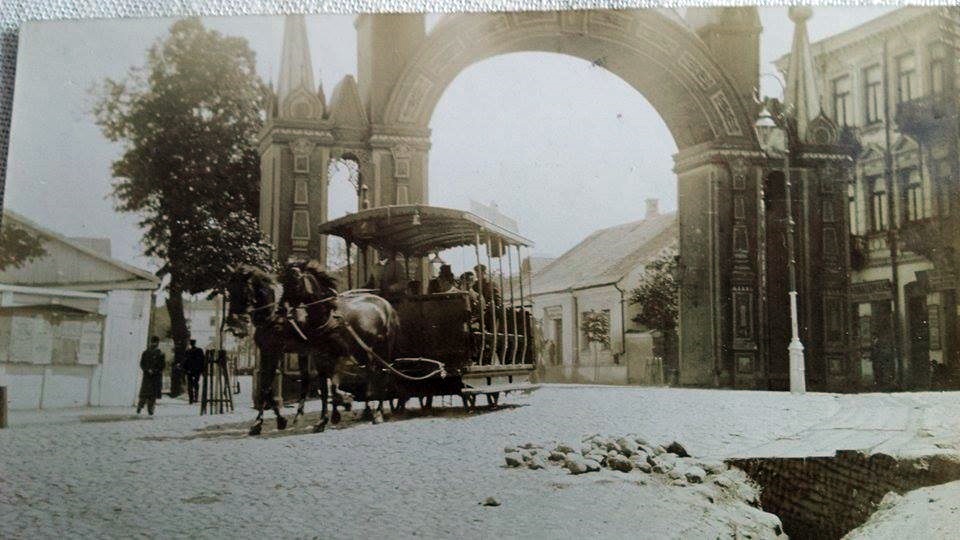 Konka Po Bialystok – reportage by Dorota Sukwawska
Formerly Bialystok – wooden, full of multicultural bustle, full of diversity. This is what Tadeusz Chańko did in the photos he has in his collection. During the summer holidays, people went to the summer resorts of Ignatek, and the theater called Rozkosia was also visited. The first and only horse-drawn trams were used there, that is, horse-drawn carriages, along specially arranged tram tracks.
May 5, 2022 at 17:15 and 22:15
May 4, 2022 at 17:15 and 22:15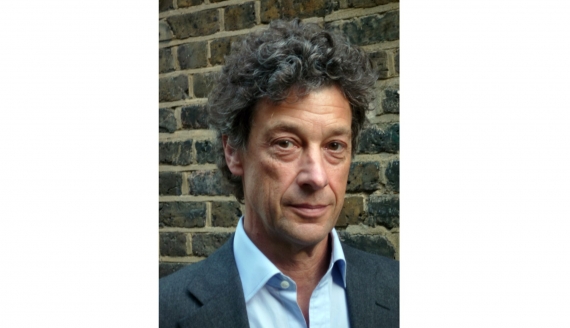 "The Instinct of Historian Adam Zamoyski" – Reporting by Ceslaw Borwick
A descendant of Zdzisław Zamoyski, a participant in the November Uprising, the 12th son of Stanislaw Zamoyski of the estate of Zamość. Adam Zamoyski is the author of several widely read books that have published the history of Poland, he was born into a Polish aristocratic family in exile.
May 3, 2022 at 17:15 and 22:15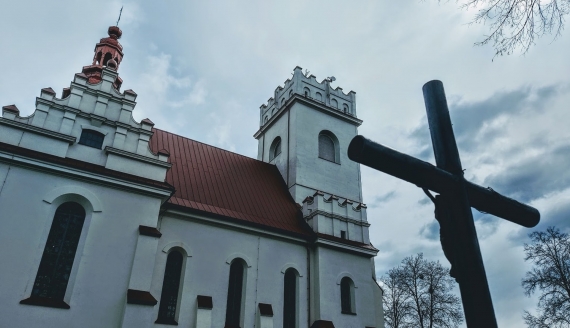 "The Church in Białowiea in Four Steps" – Micah Malzan reports
The church in Białowiea, almost against the wall of the border forest, was on the outskirts of the village – it always looked great, but it was not so charming or relaxing. Now the temple is being prepared for the centenary jubilee, which allows this temple to be rediscovered.
May 2, 2022 at 17:15 and 22:15
"Władyś i Zosieka" – Documentary by Wiesław Szymański
A love story of two people from the beginning of the twentieth century, who saw the light of day nearly a hundred years later, after their correspondence was found in the attic of one of the houses of Suwałki. Władysław Jaszczołt and Zofia Jaroszewicz fell in love in the turbulent times of the Polish struggle for independence …
April 29, 2022 at 17:15 and 22:15
"Brother Donkey, Sister Bear" – Alexandra Sadokirska reports
"Man to man wolf", "brain of a bird", "stubborn as a donkey" – although in Polish we can find many negative expressions about animals, for many of us we are friends or sisters and brothers, like St. Francis of Assisi. We visit Akcent ZOO in Białystok in the morning before visitors arrive.
April 28, 2022 at 17:15 and 22:15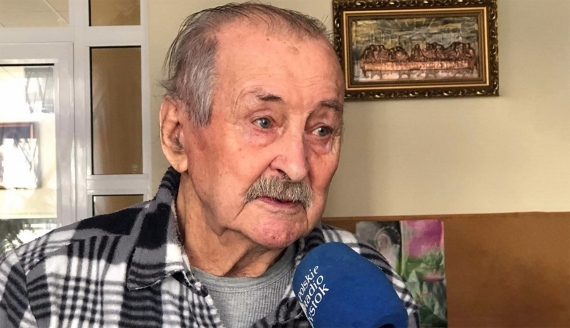 "Tradition and Fidelity" – reportage by Dorota Sokochovska
Wacław Bodnar is definitely the oldest artist in Biaystok to participate in exhibitions by presenting his sculptures and paintings. He is also a doctor, a descendant of a family of frontier landowners from Łuczyniec Podolski in Ukraine.
April 27, 2022 at 17:15 and 22:15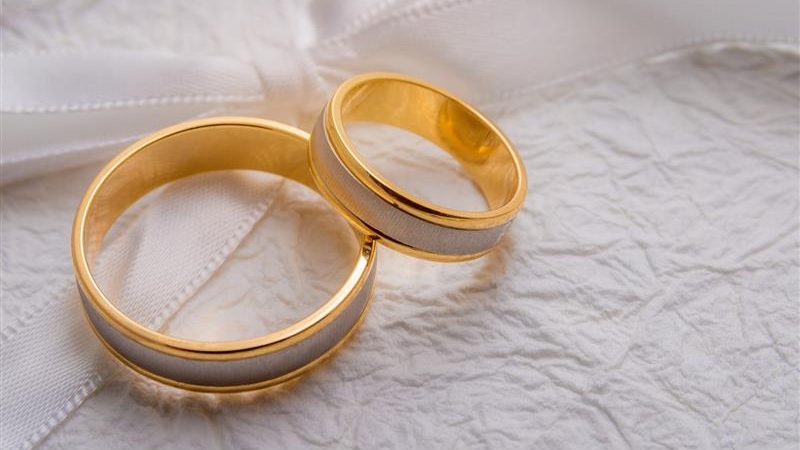 April 26, 2022 AM 17:15 and 22:15
"Linka" – reportage by Katarzina Michalak
The first days of the war for the inhabitants of Hrobishov were a great test of humanity, resourcefulness and mental flexibility. Hundreds of refugees arrived at the local gym. Among the many volunteers there is Lena – a Ukrainian woman living in Poland.
25 April 2022 at 17:15 and 22:15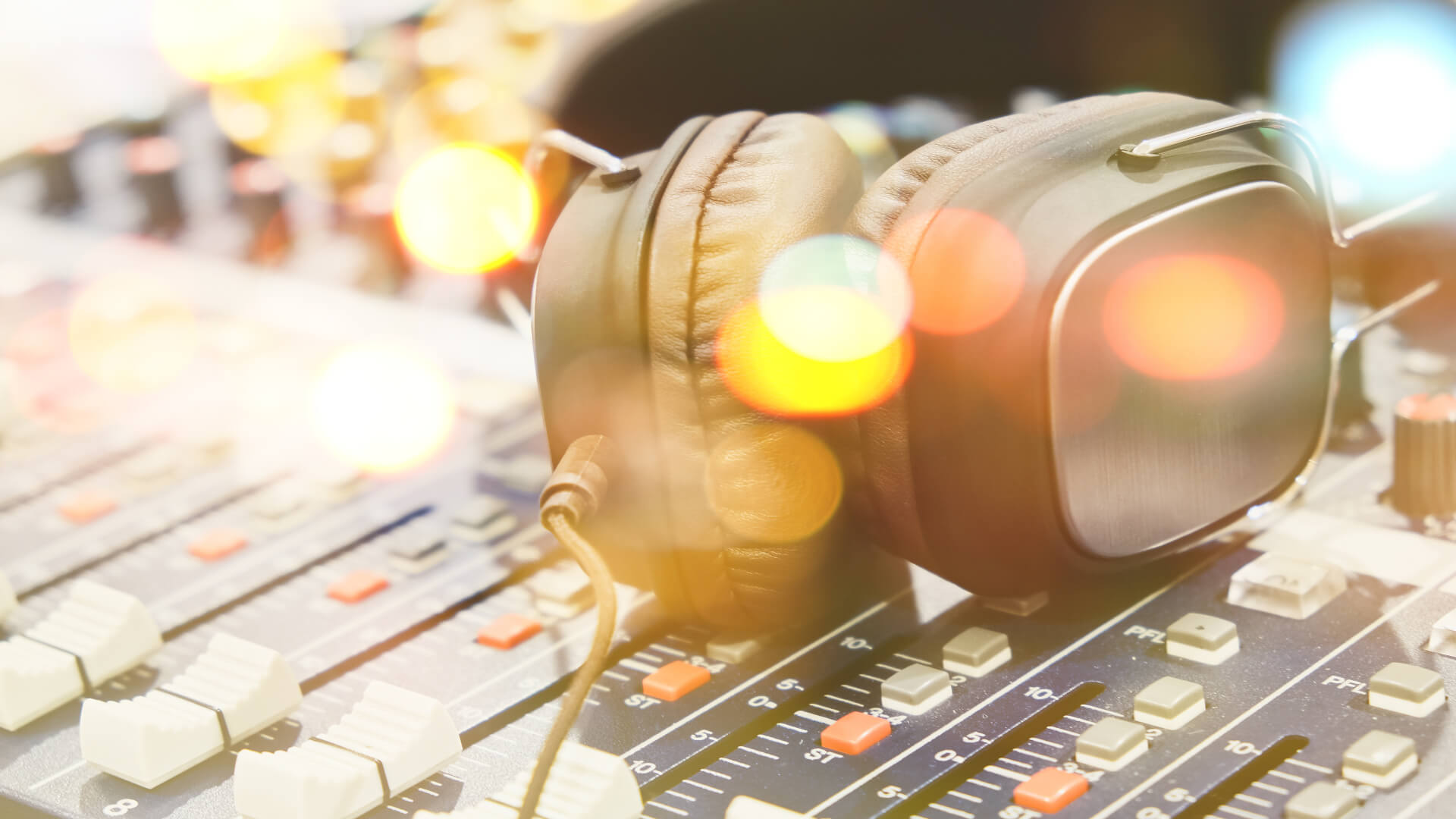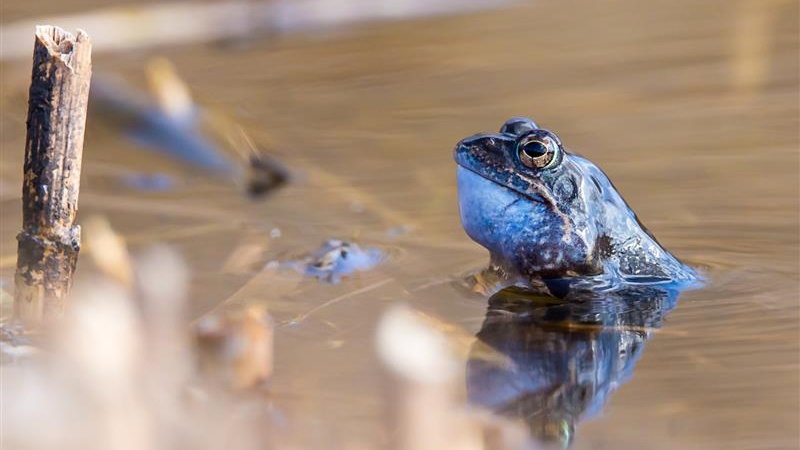 "Little Redheads, Newts and Frogs" – Joanna Sikora, Gabriella Walchuck report
Spring is the time for frogs to mate. Amphibians, driven by their instincts, make a perilous journey and often die under the wheels of cars. Fences placed along roads do not always protect them, and the acts of carrying animals across the road are temporary. Without the imaginations of road designers and drivers, we cannot protect the frogs. Our colorful world will disappear. And remember, we have a lot in common with amphibians…
April 22, 2022 at 17:15 and 22:15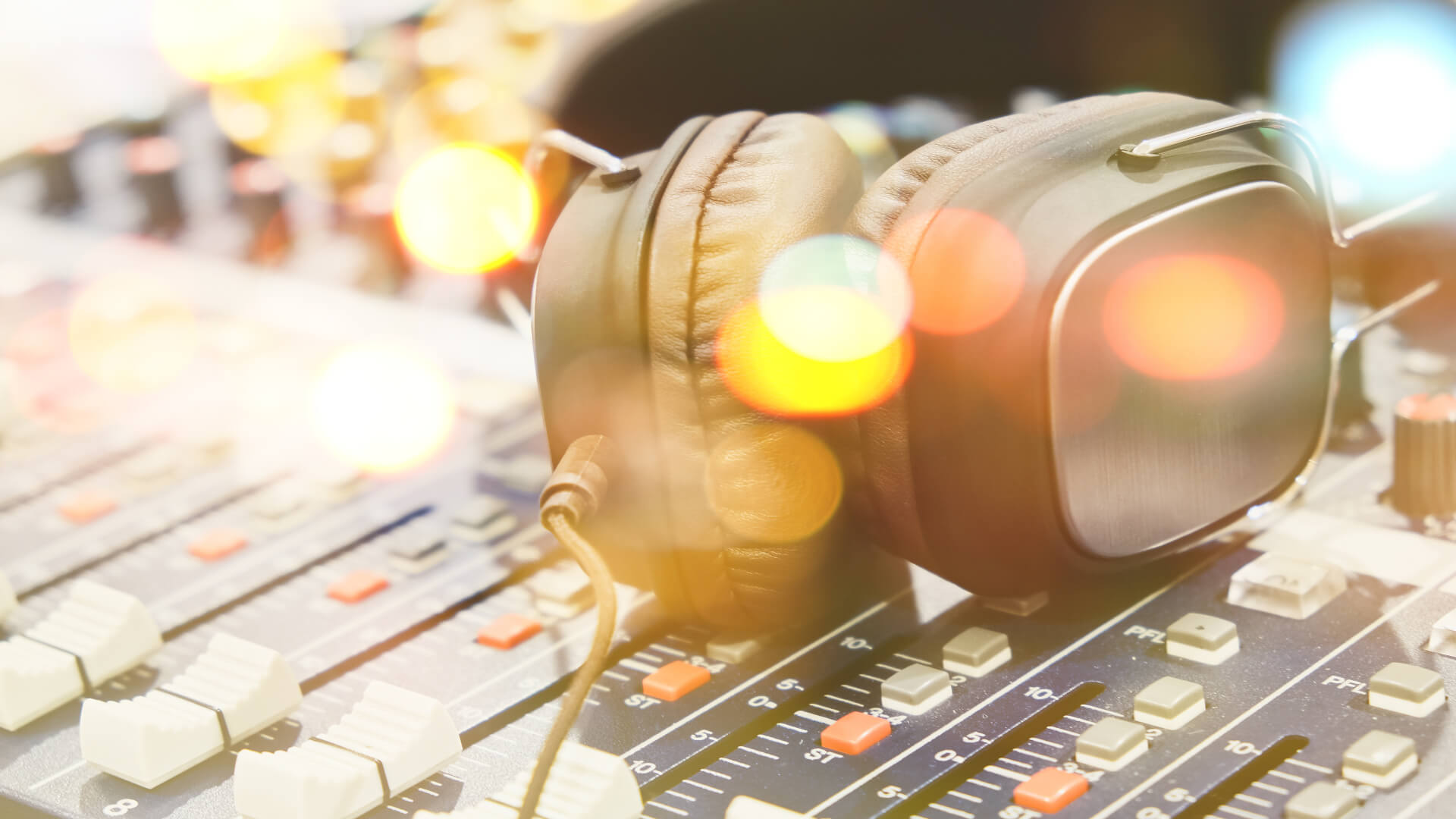 "Kozaczek" – Report by Ewa Szkorat
She was beautiful and brave. She worked in an interview and wanted to become a singer. Her bones were covered in the black sand of the Kara Kum desert. Alexandra Rajka was a soldier in the Krakow Ilpet, a member of the Home Army intelligence service.
April 21, 2022 at 17:15 and 22:15
April 20 2022 at 17:15 and 22:15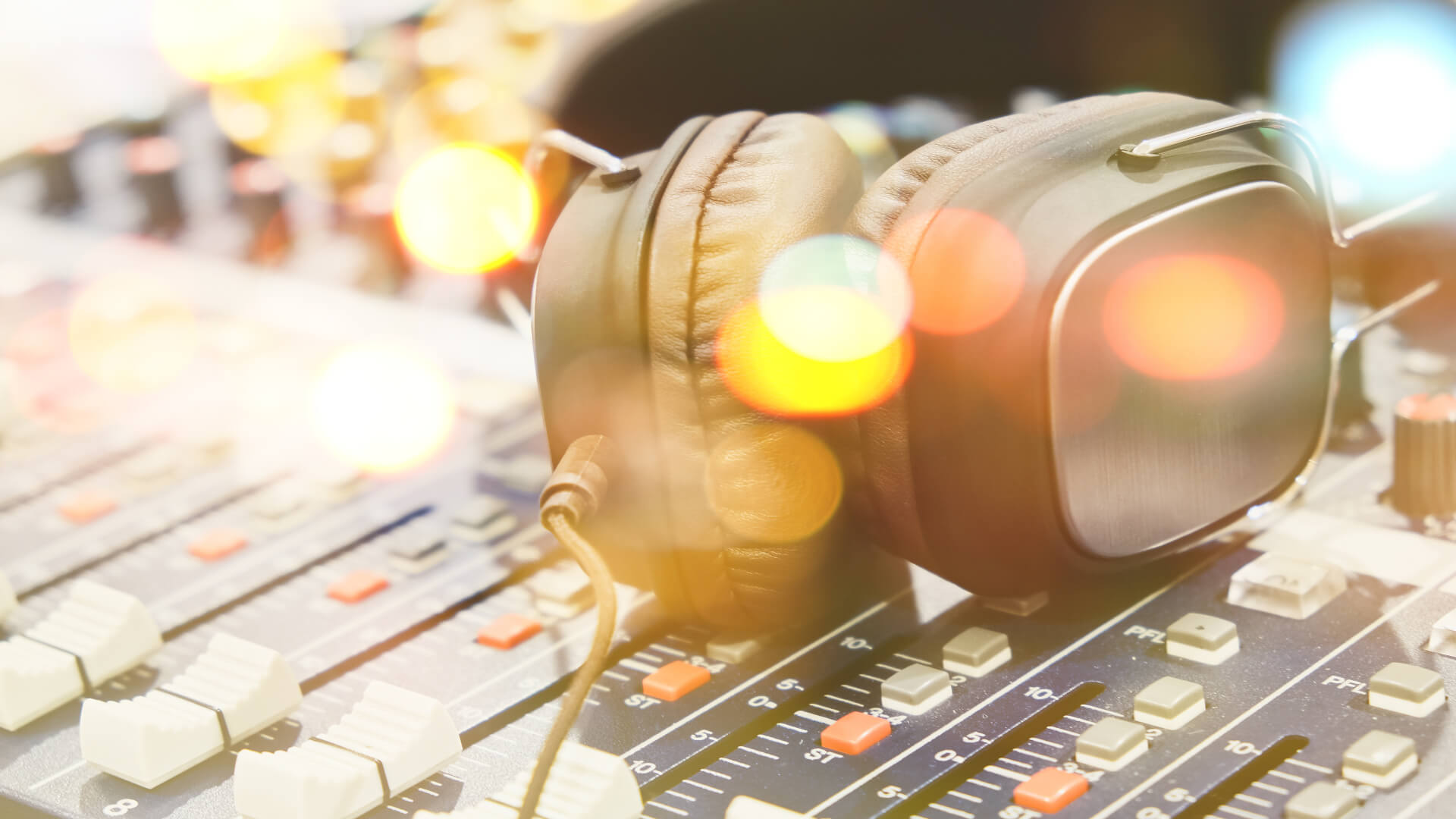 A Liffe Attached to the Heart – reportage by Dominic Gilles
The Polish family from Lviv participated in the creation of the Lviv Cathedral Choir for many years. St. Jana Pawła II and ran a restaurant similar to the pre-war Lviv salon. For several weeks they were accompanied by suspicion and fear. But, despite the constant war and the constant threat of missile attacks, they cannot imagine being separated from their loved ones and their beloved city.
April 19, 2022, 5:15 PM and 10:15 PM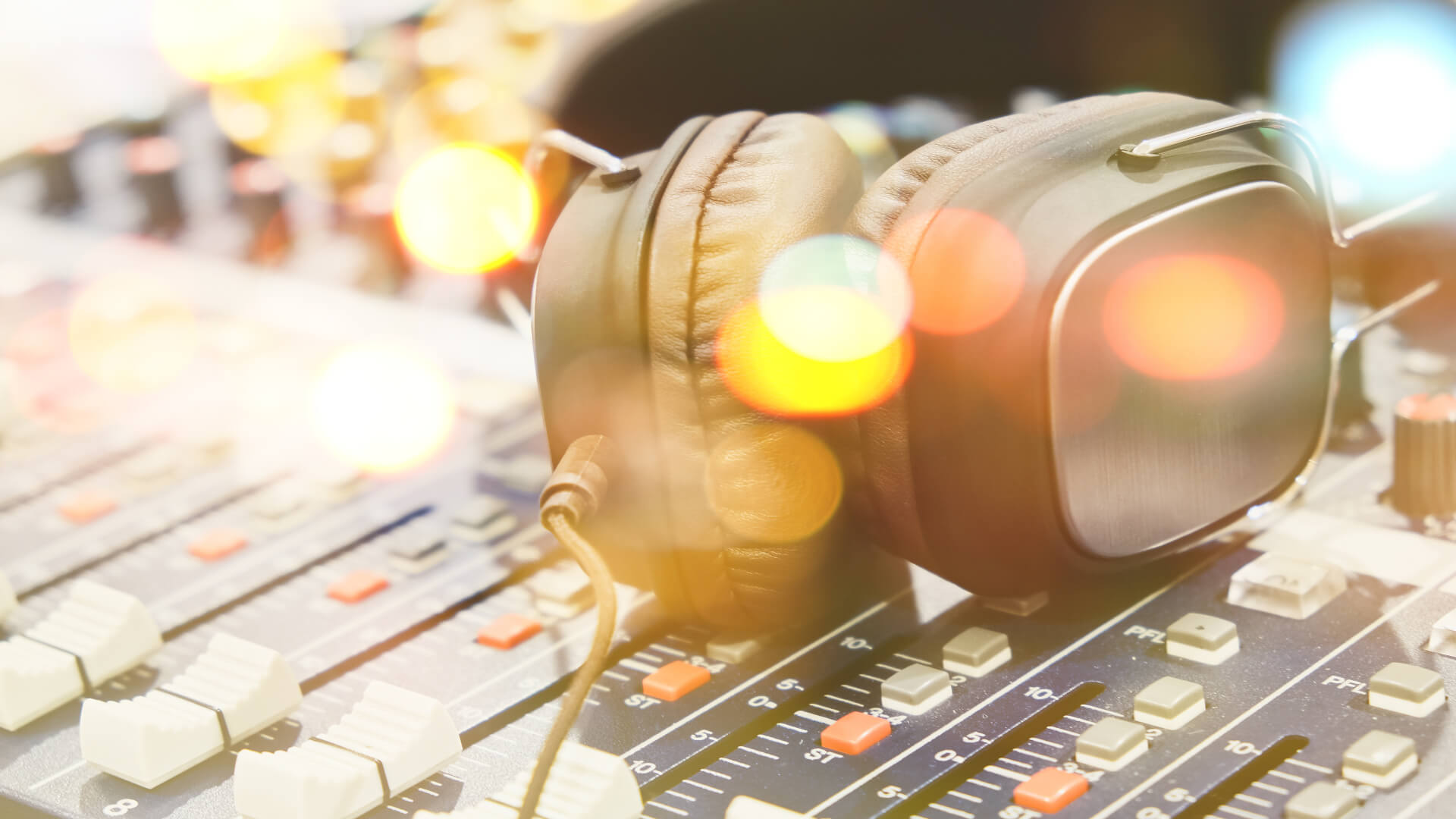 "Tyczek My Love" – ​​Radio Dorota Sokołowska
A story about a great love who met the famous Warsaw actress Alicja Pawlicka and the most famous TV presenter – Jan Suzin. They lived together for many years, inspiring and traveling together, although they were completely different.
April 18, 2022 at 1:15 pm and 10:15 pm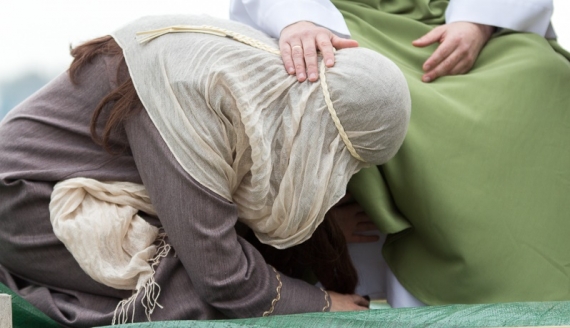 "azarz" – a radio play by Przemysław Tejkowski
Easter time helps to reflect on the meaning of life, the mystery of death and resurrection. The drama will take us to the Holy Land, to the home of Lazarus and his sisters in Bethany, introducing us to the setting of the greatest mystery in human history.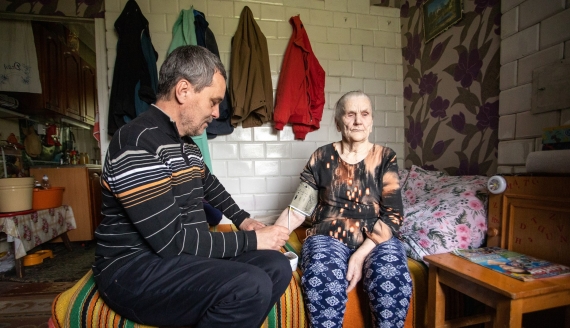 "Without Pain and Fear" – reportage by Dominica Dubsk
When Dr. Bawi Grabowski 11 years ago established Poland's first rural hospice, many families were too ashamed to ask for help caring for their dying relatives. Today, the residents of the neighborhood of Narew and Michałów willingly use innovative ways of caring for the sick.
April 15, 2022 at 17:15 and 22:15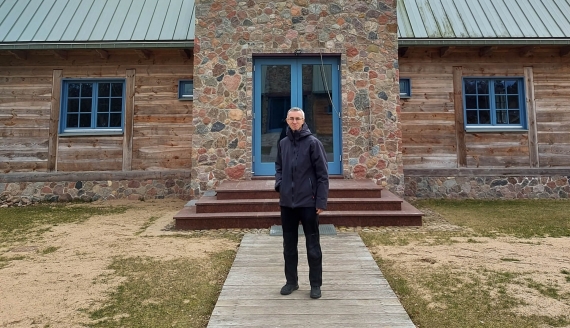 April 14, 2022 at 17:15 and 22:15
"The train did not go further" – reportage by Wiesław Szymański
On April 13, 1940, Soviet soldiers knocked on the door of the apartment of Katharzina Marika in Subriel, her daughter Christina was 9 years old. Little did they know then that their husband and father, Ferdinand Marecki, an officer in the Polish army, was in Kozelsk. For the next few years of her life, Krisya spent with her mother and brothers in Kazakhstan, near Pavlodar …
April 13, 2022 at 17:15 and 22:15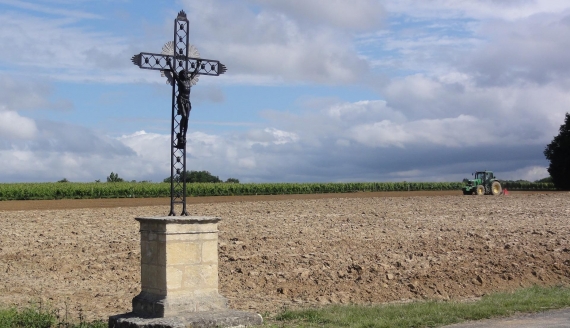 April 12, 2022 at 17:15 and 22:15
"Written by heart" – Monica Kalika reports
They pass this art on from generation to generation, wanting to preserve local traditions. Popular Leipzig artists write Easter eggs all year round, and just before Easter they reveal to us the secrets of their mastery.
April 11, 2022, 5:15 PM and 10:15 PM
"Jana" – Report by Joanna Sikora
On that day she changed her life – on February 24, Russia attacked Ukraine. Since then, Jana Denichenko has been trying with all her might to help her compatriots in Ukraine. He came from Odessa, but has been living in Bialystok for two years.
April 8, 2022 at 17:15 and 22:15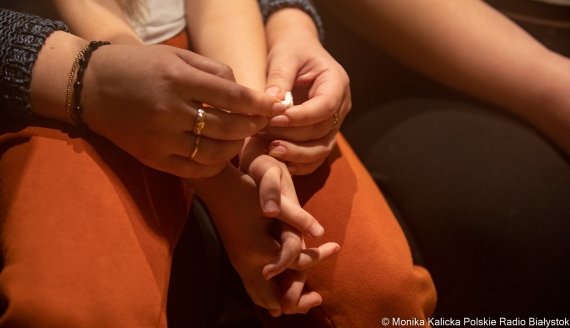 "Ukrainian Mother" – report by Eliga Petrochuk
They decided to save the children. Children are all they take with them. They walked several kilometers to the Ukrainian-Polish border. Later they went to Wasilków. The eldest of them – Ołena has five children and eight grandchildren here …
April 7, 2022, 5:15 PM and 10:15 PM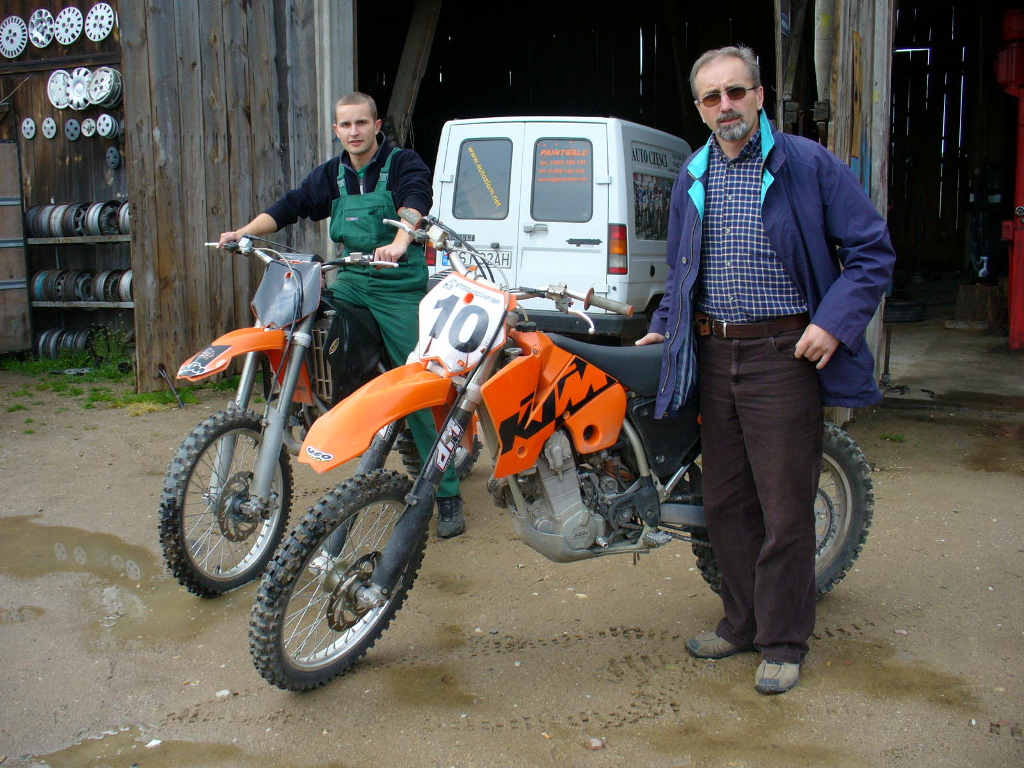 April 6, 2022 at 17:15 and 22:15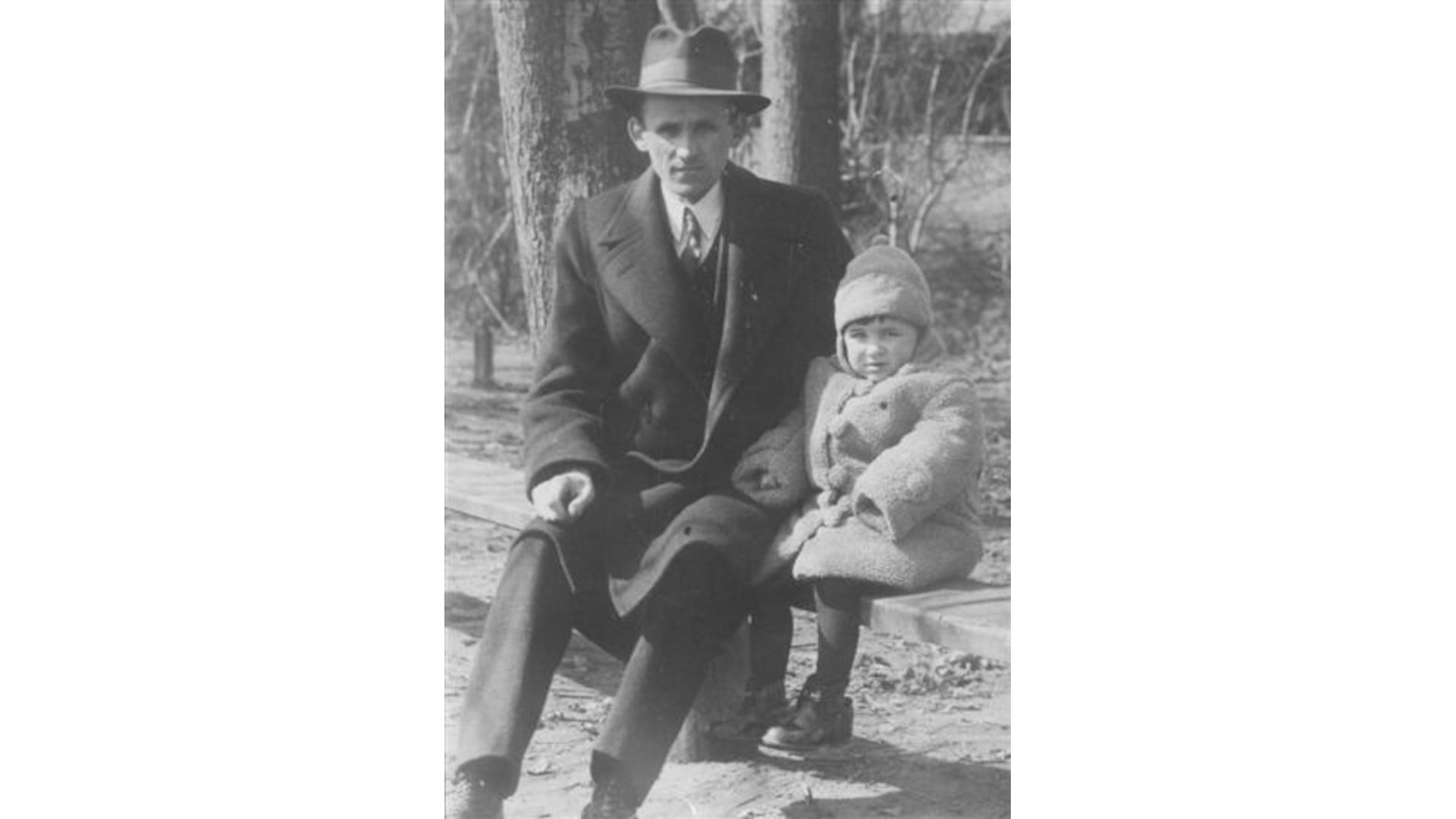 March 5, 2022 at 17:15 and 22:15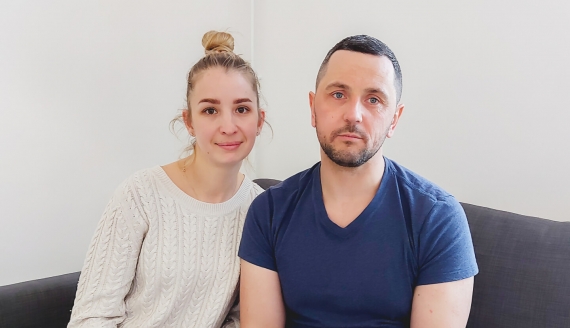 April 4, 2022 at 17:15 and 22:15
April 1, 2022 at 17:15 and 22:15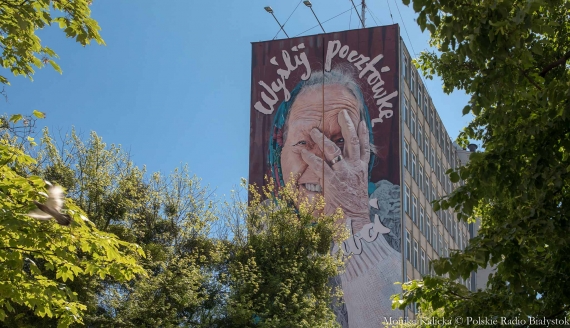 "Grandma Genea" – reportage by Alexandra Sadokerska
Photograph of Grandma Jena – a mural on the wall of a skyscraper on Maria Skłodowskiej-Curie Street in Białystok that can be admired for the past few years. However, the building belonging to the Marshal's office is being renovated and the board covered with an insulating layer. The authorities promised to return the mural "Send a postcard to grandmother" in its place.
March 31, 2022 at 17:15 and 22:15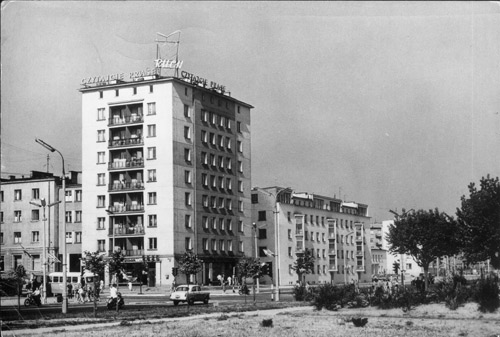 "A house with an elevator" – reports by Elijah Petruchuk
The Bialystok Press followed this construction with particular interest. When it was completed in 1958 – the first skyscraper in Białystok with an elevator became not only a home for 38 families, but also a source of attraction and pride for the city's residents.
March 30, 2022 AM 17:15 and 22:15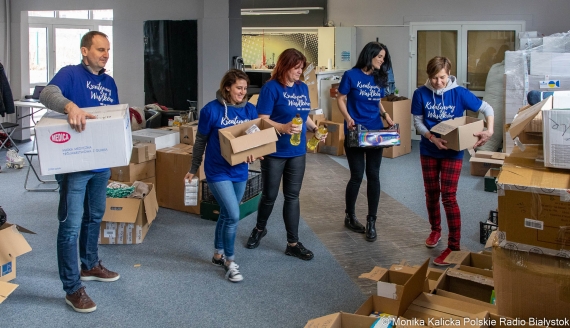 "Jack Brothers" – Joanna Sikora reports
Until recently, the inhabitants of these two cities were unaware of their existence. Wasilków and Wasylków near Kyiv share the same name and architecture. And now the war brought them together.
March 29, 2022, 5:15 PM and 10:15 PM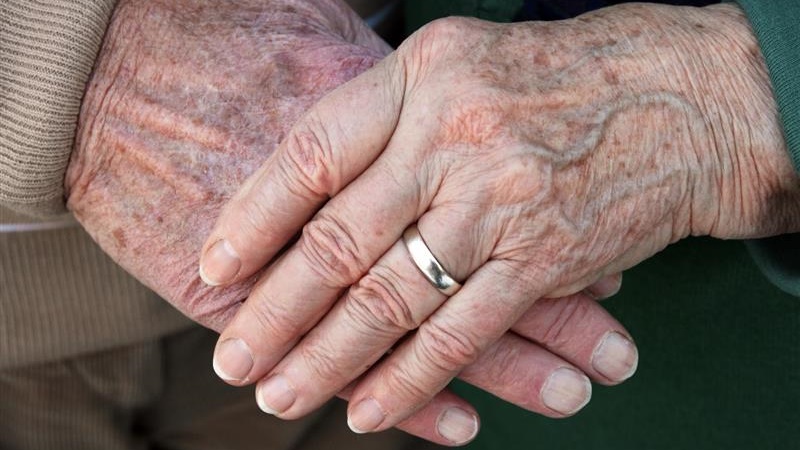 "Life is like bread" – Anna Bogdanovich reports
Mr and Mrs Leokadia and Zygmunt Sztabiński of Dąbrowa Białostocka – Married during the German occupation and lived through difficult times. They did not gain fame or fortune, yet they possess the greatest treasure – mutual love.
March 28, 2022 at 17:15 and 22:15