– This is another Saturday we spend working on the rubble. As residents, we feel responsible for the heritage we have in our area, the more interest in this place. People come to us from all over Poland, asking about the dam, the Doric columns – says Henrik Jabunski, the mayor of Nietolisko Doi.
Let us remind you that the ruins of the former rolling mill are a remarkable aquatic system, with preserved traces of huge archways and bridges. One of them was built on the then course of the river Suilina, and is located near the church of St. Francis of Assisi – "Jazz Relief". It was built parallel to the river bed at that time. On the one hand, he would damage the river water and divert it into the canal, and on the other hand, he would let the excess water flow into the natural layer. It was built of two pillars and four pillars, on which the bridge, which does not exist today, rests. The columns are decorated with classic Doris columns. The rolling mill operated until 1903, when a flood destroyed it. The factory was officially closed in 1905 and the remaining machines were withdrawn. Next to the bridge was a mill owned by a Jewish family.
Up until three years ago, the place where the dam was packed with tall shrubs and trees. However, for those who want it, there is nothing difficult, and for several weeks, every Saturday, residents of Nietulisko Duży clean the area.
– Our consultant Piotr Rakoczy, Dr. Marek Rosinsky, helps us, and today we also have Maria, who came to us to escape the war in Ukraine. Today she helps us with her little daughter – Elisabetta. There is a lot of work for us already. The hardest part was getting rid of the tree roots that took root in the ground. We've already done some of that work. Now councilman Piotr and residents of a nearby property are cleaning up the shafts of the former bridge – a village official explains.
She adds that this type of Sabbath meeting, apart from being effective, also integrates.
– We can talk, get to know each other better, and then have a good time by the fire – says Henryk Jabłoński.
Maria, who came to the Kono municipality from Lviv, joined in to help. On February 23, her son celebrated his birthday, and a day later Russian troops invaded her country.
– I came to Poland because the war broke out. The husband works in Poland. He was afraid for me and wanted to leave the country with my children. All the bomb alarms we've experienced are horrific. On February 23 we celebrated our son's birthday, and the next day we ran away from the bombs. The children were very afraid. It is impossible to describe, you just have to try it. My daughter Elisabetta was so afraid of the alarms, she was shivering. Now she is calm. People are a little used to this war, they behave differently – Maria recalls.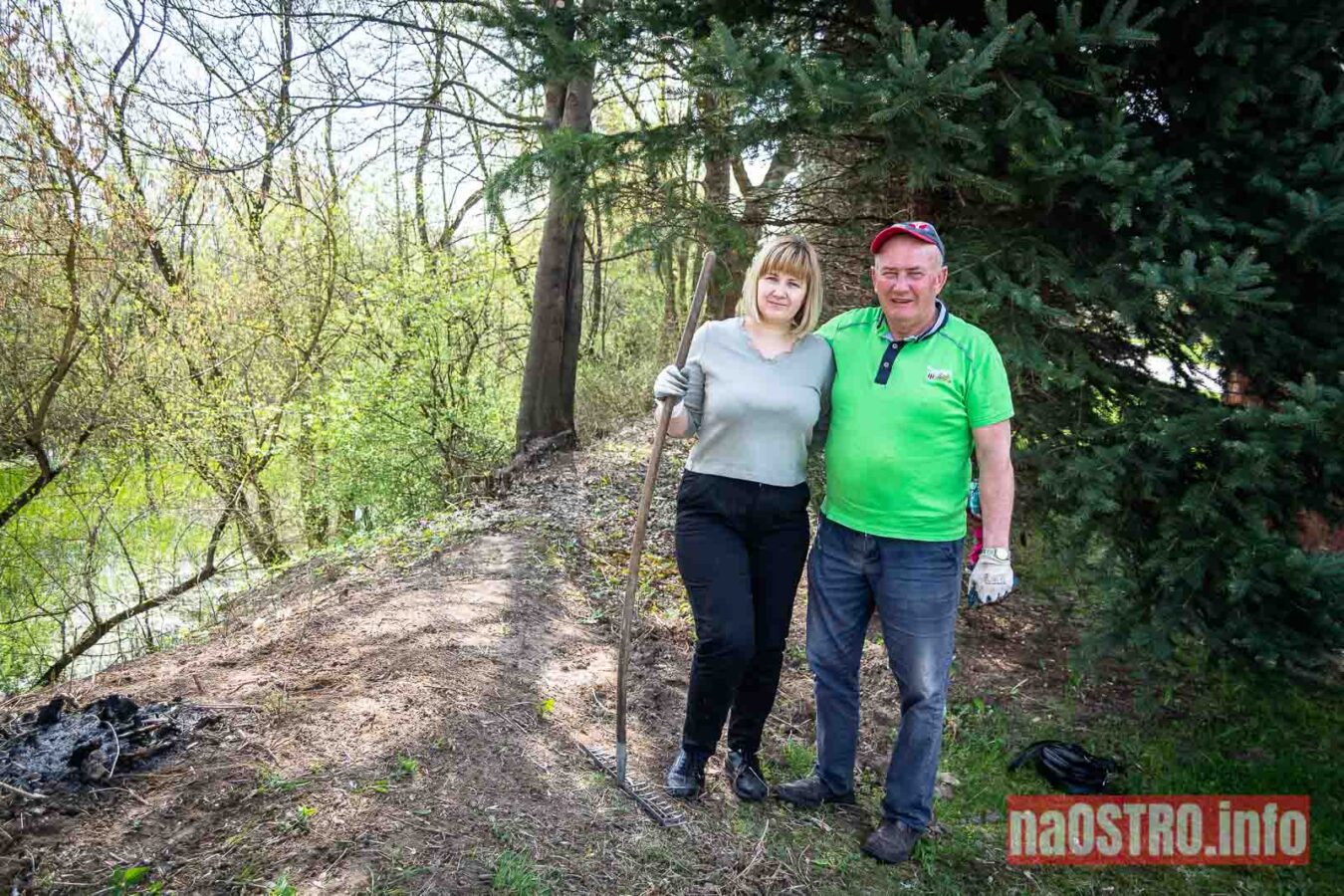 She adds that she loves the Kono municipality very much, the more they lived in an apartment building in Lviv. Their property is located between the airport and the train station. Fortunately, the building they live in was not damaged during the bombing.
– It's nice here with you. The people are very kind, nice, friendly. They help us a lot now we also want to give back. We have no money, but we can help with our work. These ruins are really beautiful here. I think it is worth helping others to see their beauty too – says Mrs. Maria.
Piotr Rakoczy, a member of the Kunów Municipal Council, participates in all projects aimed at promoting Nietulisko Duży or Kunów municipality. He can "roll up his sleeves" when he needs to. Even if it was the start of a long weekend.
This is our architectural core. It is worth paying attention to what we have around the corner, it is worth appreciating our local history. I am glad that there is an idea to develop the ruins of a former rolling mill, to create an open air museum. The ruins off National Road No. 9 have changed their appearance. We still have a lot of work to do – explains Peter Racucci.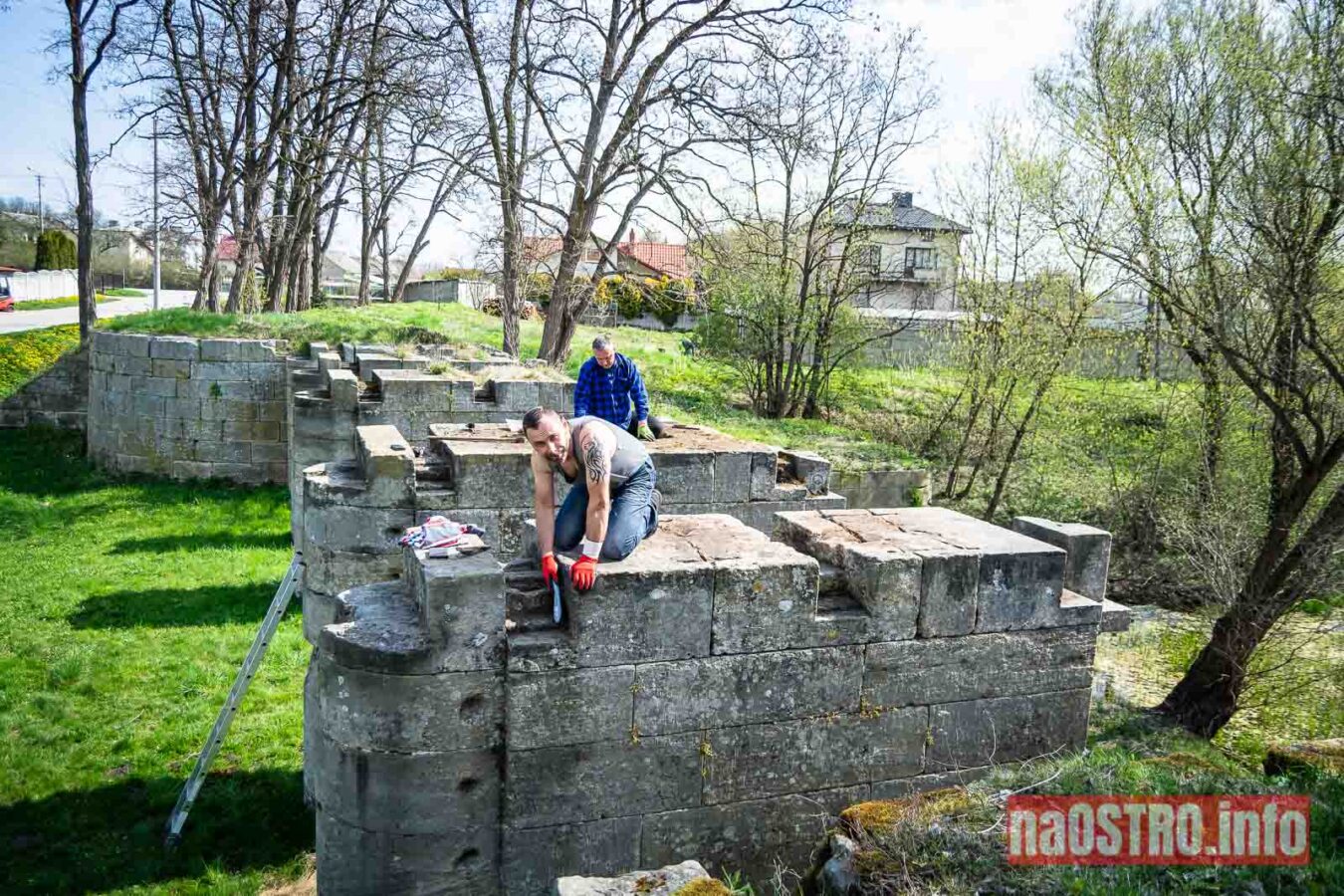 He explains that a few years ago there were attempts to clean the "relief dam" from the bushes, but the participation was less, and there were fewer willing hands to work.
– I frankly admit that the chief of the village exerted the greatest pressure on the implementation of these works, and I think that this is a good thing, because someone should come up with the initiative. We wanted visitors to be able to take a souvenir photo here, and enjoy the historic columns and arches for the benefit of all of us. We don't stop there. The mowing season is about to begin. We also do this every year at our own expense. We try not to involve any external forces, although we can count on the help of the mayor, as well as the director and staff of the municipal administration and the housing economy of Konov – sums up Piotr Rakoczy.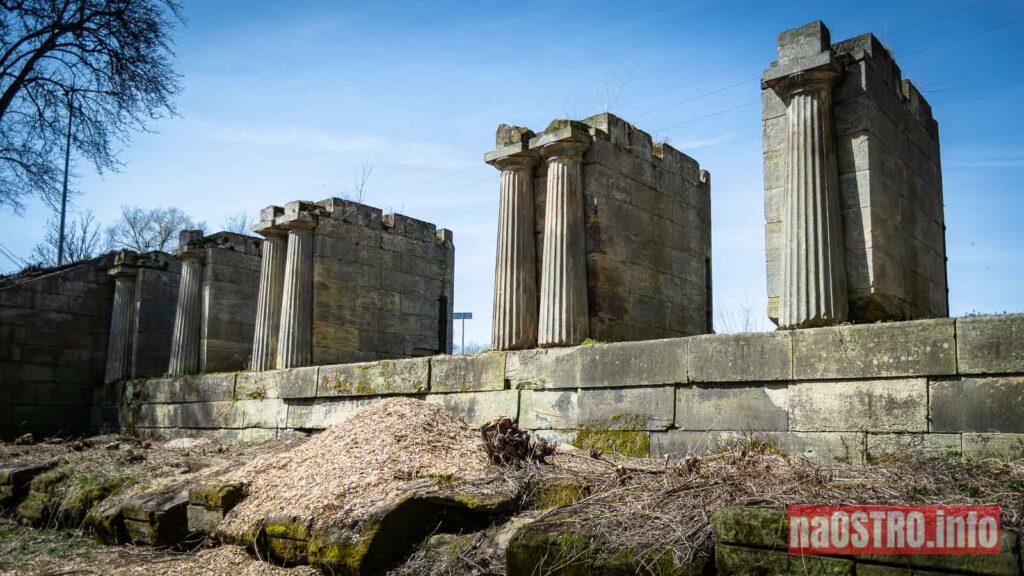 Leopold Soba, a resident of Nietulisko Duży and a local businessman – Jacek Ziółkowski, also joined in to help.
– I've lived here for 50 years. We have a lot of hard work ahead of us. You have to struggle a little, because there are a lot of roots to cut. I have a lot of free time, so I am happy to help. And when someone appreciates our work, we will be very happy – explains Leopold Soba.
Piotr Rakoczy and Henryk Jabłoński encourage all residents of Nietuliska Duży to help out with the cleanup. Only weather permitting, they stumble every Saturday from 9:00 am at Jazz Relief.