The perfect speaker delivers high-quality omnidirectional sound, while at the same time impressing with its design. That's what the new LG XBOOM 360 RP4 is all about. Makes the time you spend at home with friends or loved ones special. Thanks to him, music at intimate outdoor events sounds no worse than at concerts.
Warmer spring days encourage get-togethers with friends and family. House parties, along with cooking together or outdoor barbecues will be more fun if accompanied by your favorite music. However, home speakers are often installed in such a way that the sound is perfect in one place, while others are weaker and distorted. Similar problems may arise with music outdoors, for example in the garden. Portable speakers often do not produce the sound quality you want. At least so far it was. The LG XBOOM 360 RP4 features a stylish design and excellent sound – anywhere, anytime!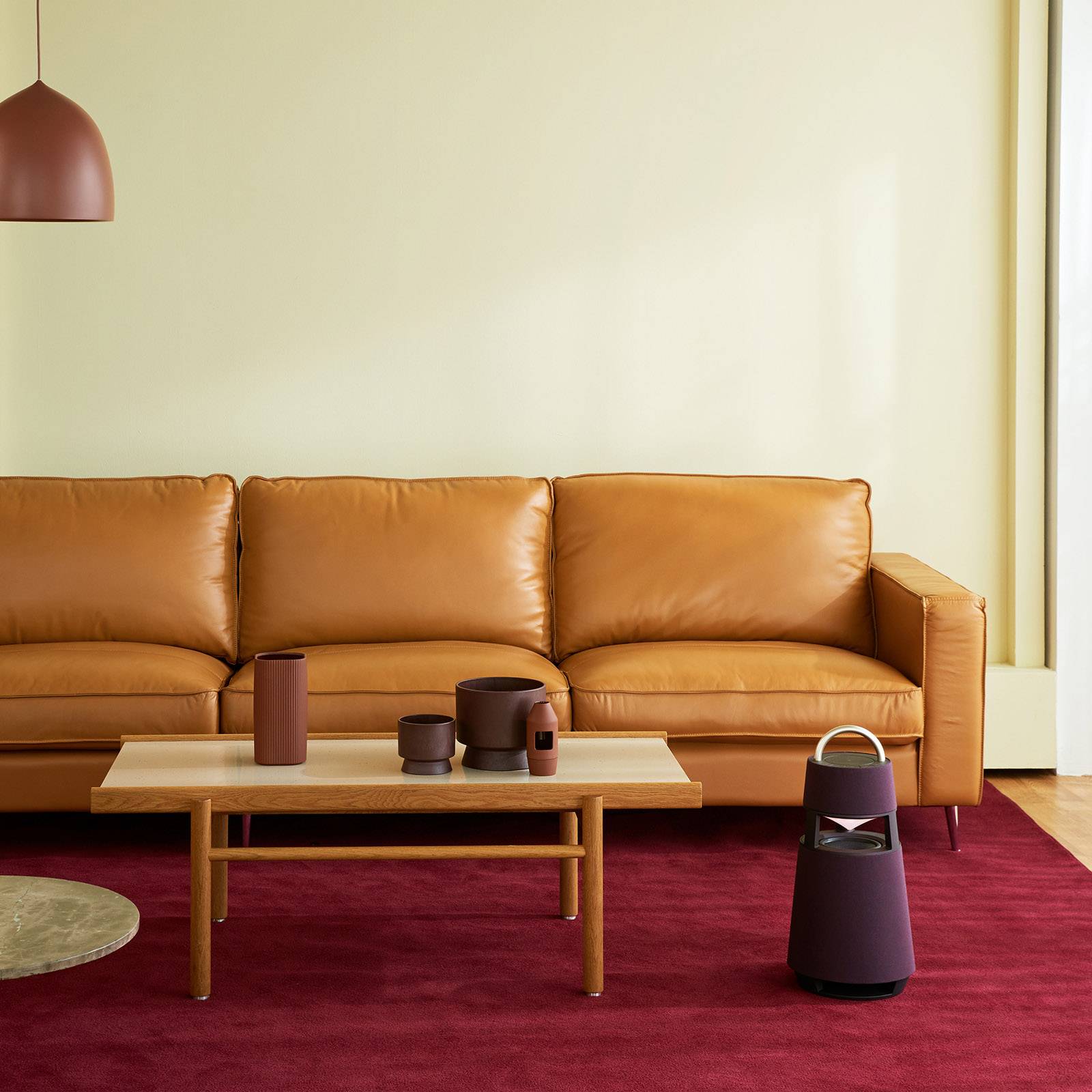 LG XBOOM 360 RP4: Perfect sound in every angle
Recent years have meant that often, instead of going to the club or concerts, we have begun to organize social gatherings at home. Music lovers suffered from this, because it is difficult to achieve such a good acoustic experience in an apartment, and therefore the same unique atmosphere that characterizes the club. Fortunately, we can now count on an entirely new audio experience at home. The LG XBOOM 360 RP4 is a true masterpiece of audio art. No matter where you place it, its conical shape combined with LG technology will ensure that the room is filled with natural, high-quality sound from all sides.
How it works? The cylindrical conical housing of the tweeter houses a sound diffusion element. This type of technology ensures that the pure audio signal is transmitted without interference. The subwoofer and tweeter's recoil unit design is engineered to deliver 360-degree sound with minimal distortion. Thanks to this, both indoors and outdoors, the XBOOM 360 RP4 surrounds us with detailed virtual sound. The titanium woofer produces accurate and detailed highs, while the fiberglass woofer produces rich, dynamic bass in premium quality. No matter what kind of music we choose, we can enjoy pure and realistic sound.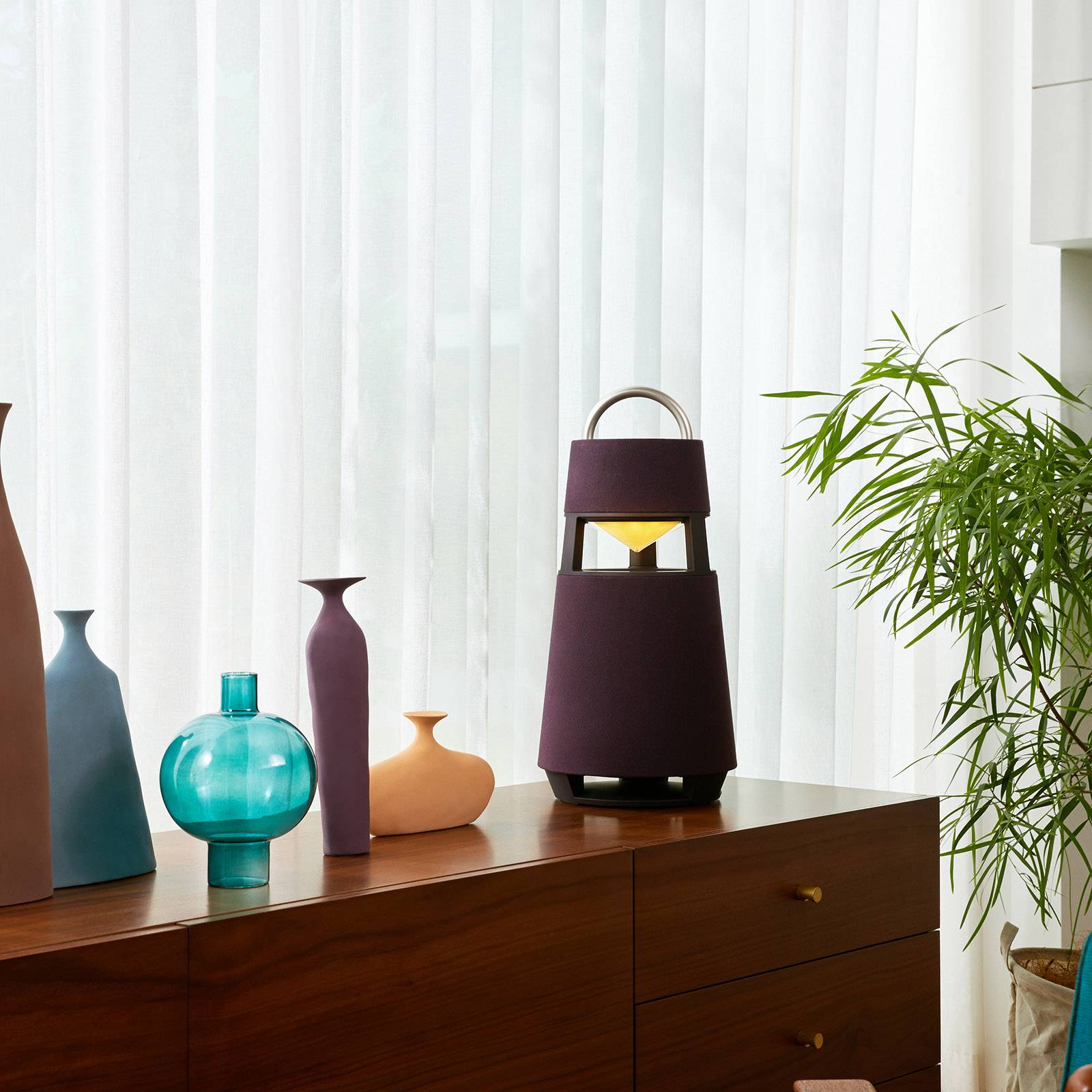 Stylish design and unique atmosphere
The perfect speaker is one that will not only provide the perfect sound, but will also match the interior. XBOOM 360 RP4 is designed to add warmth and sophistication to any space. Its conical shape emphasizes the atmosphere of stability, and its elegant colors harmonize with different interiors. It is available in noble shades of burgundy and green, with perfect detail. XBOOM 360 RP4, like a high-quality piece of furniture, will bring warmth and modernity to any interior.
Next spring and summer are the time to meet nature. Even then, we don't have to compromise on the highest sound quality. When you want to enjoy the perfect sound outside, simply move the speaker anywhere with the solid aluminum handle. The built-in rechargeable battery allows you to listen to your favorite music for 10 hours. All this makes the XBOOM 360 RP4 the perfect companion for outdoor events.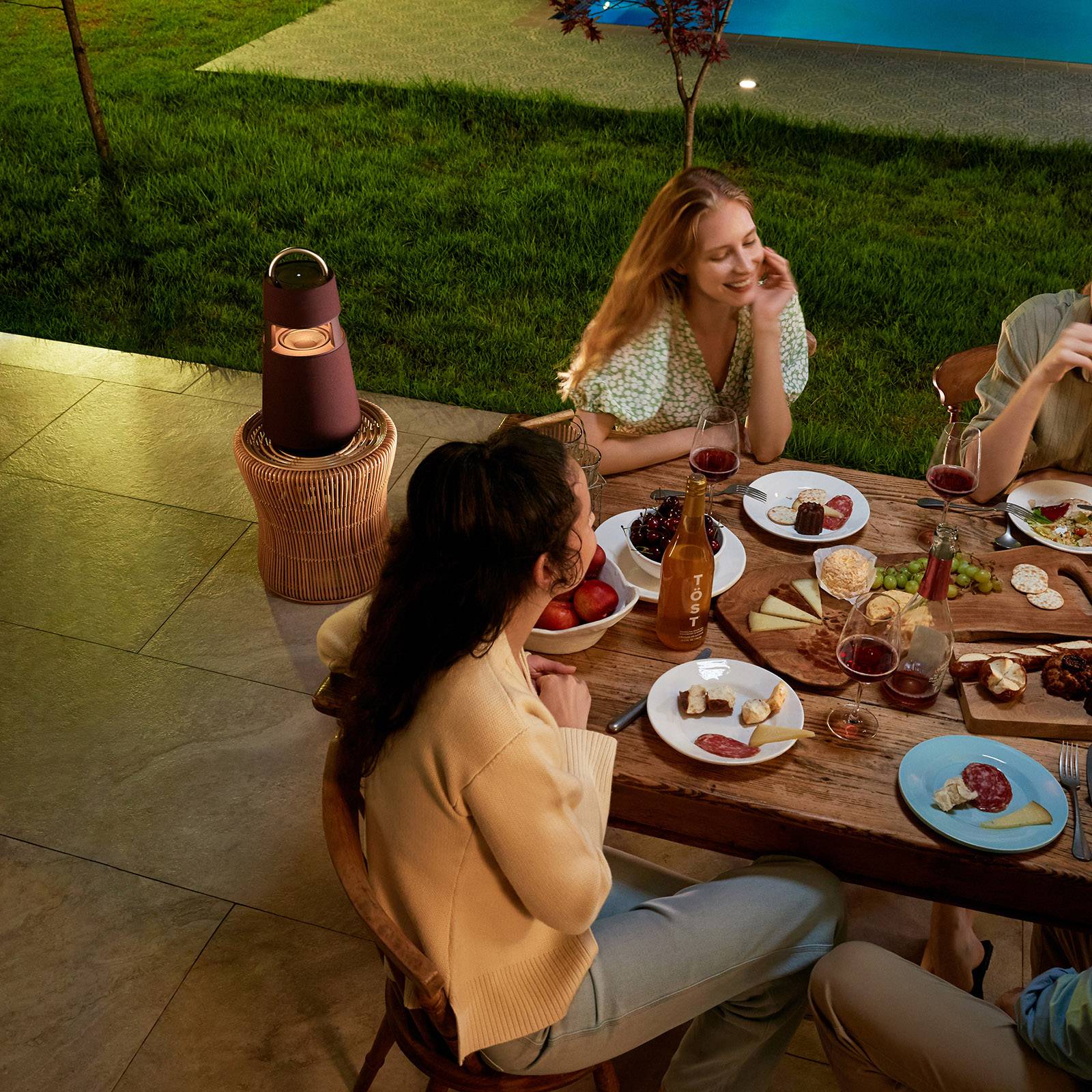 Music becomes more enjoyable when it is accompanied by the right mood. Therefore, the XBOOM 360 RP4 has the all-round lighting function. Depending on the mood and activity that the speaker will accompany, we can choose one of three modes – Ambient, Nature and Party. In each of them you will find up to nine programs that allow you to create the right atmosphere. The nature pose, which provides soft natural light, is ideal, for example, for meditation or yoga sessions. Ambient mode will be perfect for a relaxing evening. The party setting of each room will provide the atmosphere of the best music festivals. Thanks to a special application, we can also customize the 360-degree backlight – this function allows you to choose one of 16.8 million colors. Thanks to this, we can make everyday listening to music more enjoyable.